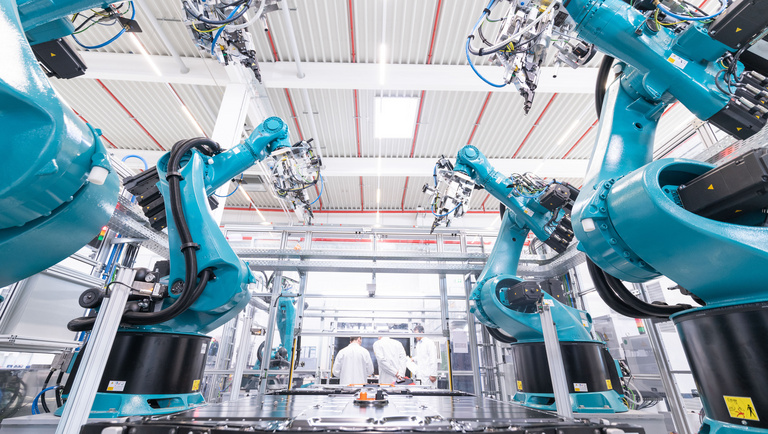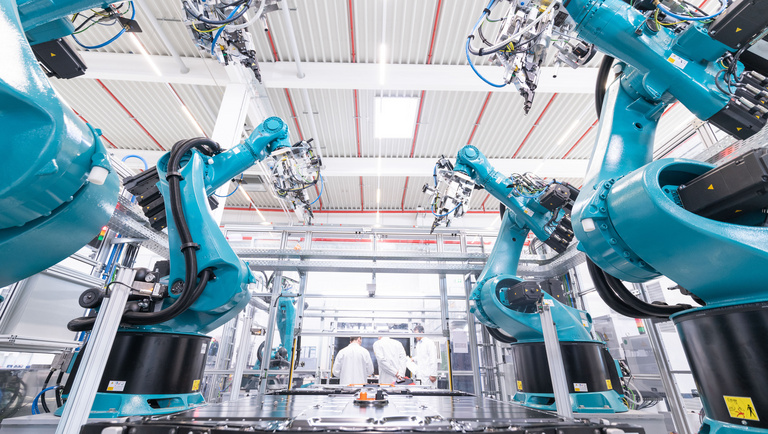 Next-generation engineering
the road to success with digitalization
Transformation and digitalization are crucial for automotive suppliers looking to safeguard a competitive product portfolio for the future.
The process landscape and product architectures currently in play are no longer meeting the current needs of the mobility ecosystem – nor will they in the future. Today, companies' development activities are shaped by growing customer demands, tightening regulatory requirements and increasing product complexity. As a result, suppliers need to fundamentally rethink and transform time-honored ways of working and business models.
A challenge and responsibility that tier 1 supplier DRÄXLMAIER turned into a real opportunity. This is anything but surprising. Founded in 1958 by Lisa and Fritz Dräxlmaier sen., the company has always set store by innovation and growth. In its early days, a team of just a few employees created 50,000 cable sets for the famous "Goggomobil" microcar. Today, this family-owned company is active globally, supplying high-quality automotive brands as a system supplier with onboard power systems, battery systems, electrical and electronic components and interiors.
The mobility ecosystem is shaped by increasing levels of connectivity and electrification. Suppliers like DRÄXLMAIER now need to undergo more substantial upheavals so they can fend off international competitors. This encompasses digitalizing their processes, methods, tools and the organization itself. The "Next-Generation Engineering" transformation project within DRÄXLMAIER's development department is a multi-year endeavor – and has been supported by MHP from the very beginning. MHP contributes its technical and specialist expertise in systems engineering to the project, serving as a reliable transformation partner and trusted advisor. To this end, the program involves transforming processes, methods, tools and organization to create a continuous, digital value stream. The collaboration has enjoyed some initial successes.
---

Managing complexity, synchronizing ways of working and boosting profitability
The two partners are facing an array of challenges: The initial challenges for DRÄXLMAIER and MHP were to optimize the existing product architectures and to perfect the integration of different disciplines such as hardware, software and electrics/electronics. The decisive factor here was to strike a balance between cost-effectiveness, individualization, which is becoming increasingly important for end customers, and strategic variant management. This needed to flow into a closed-loop approach and stand up to modern regulatory requirements.
Harmonized processes across the various segments, along with the transparent, continuous IT landscape, lay crucial groundwork. Specifically, they enable the individual product areas to be networked together and the skills required in the future to be orchestrated between system and domain development.
These systematic changes are supported by the establishment of a model-based systems engineering (MBSE) approach. The aim is to standardize processes where possible and customize them where necessary. To achieve this, a template-based approach is deployed to facilitate re-use across segments and reduce work being carried out on a one-off basis.

Adjusting processes while continuing regular business operations
A collaborative preliminary assessment was carried out to identify the areas of action in need of transformation and draw up a long-term engineering transformation roadmap. The challenge was to safeguard the current existing business while implementing the further developments. After all, this type of transformation does not take place within a vacuum. There were a large number of complex dependencies on other transformation programs.
Fundamental changes in various areas (tools, processes, methods) also necessitate a transformation on an organizational level. A shift in mindset towards a new way of engineering was at the forefront of these endeavors. This was accompanied by adjustments to the organizational and operational structure, with new roles needing to be defined and introduced.
The changes that have been initiated have already borne their first successes in the short-term. The projects have been successfully launched, supported by the task forces. It was particularly important to find pragmatic solutions to meet the targeted vehicle project launches.

MHP – the right partner for the perfect solution
As an end-to-end transformation partner, MHP does not just support DRÄXLMAIER with defining its systems engineering concepts: it also assists with implementation, data migration and the roll-out in the product segments. The consultants all had different specialist backgrounds, skills and experience. In turn, this enabled a broad-based, pragmatic and well-founded consulting approach to be pursued.
MHP faced one particular challenge (or rather, opportunity) in this project. Its role as general contractor meant it had to collaborate with subcontractors across the country and further afield. The international nature of the collaboration meant that coordination and networking within this group were even more important for the project's success. Despite the difficult circumstances created by the pandemic at the time, everyone involved displayed motivation and a positive attitude to their work – enabling effective solutions to be identified and implemented. Not least their strong team spirit and collegiality truly shone.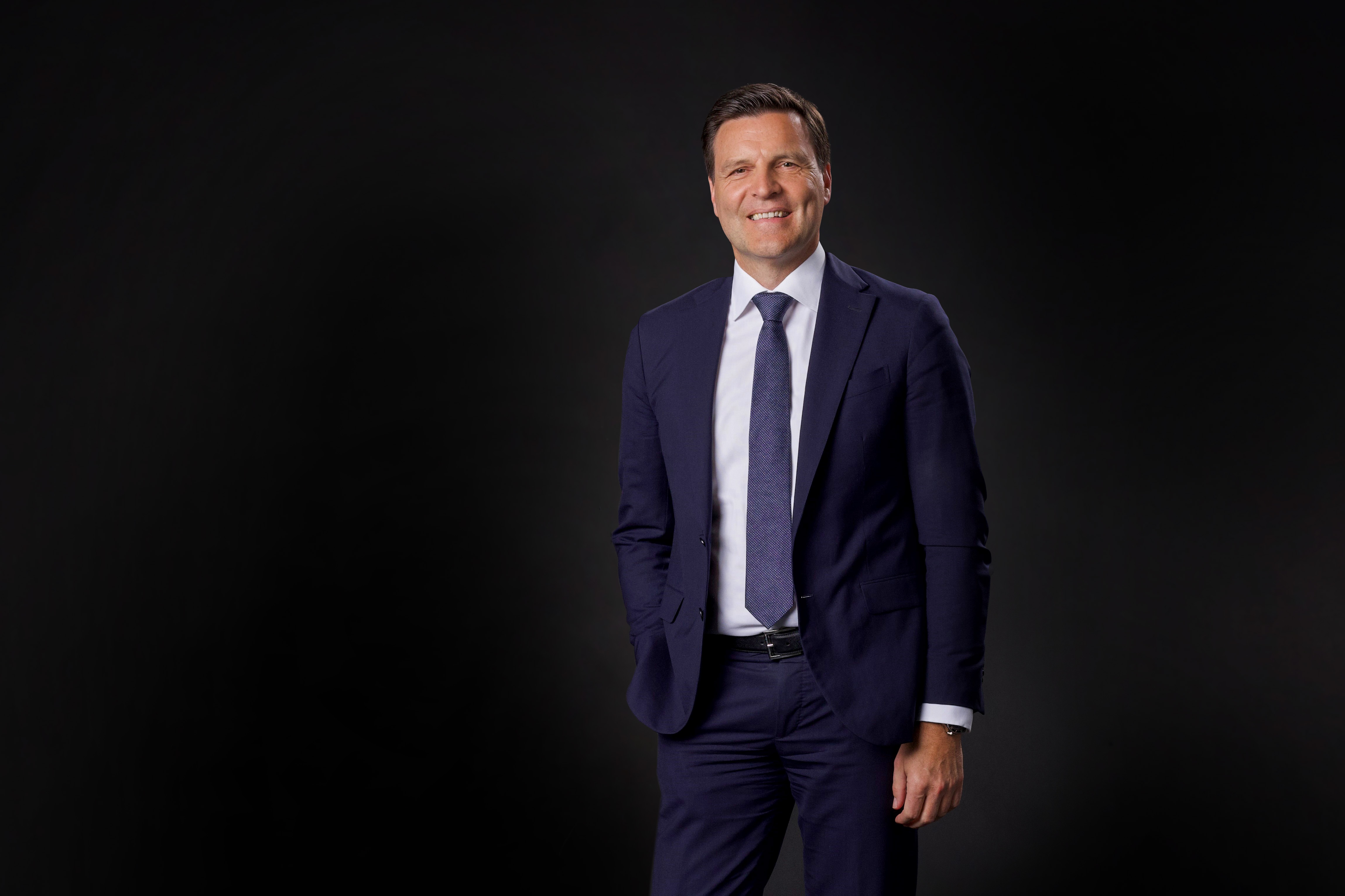 Next-generation engineering
Consistent, continuous process and tool landscapes are the key to success for mobility suppliers
CEO Stefan Brandl discusses the transformation process at DRÄXLMAIER:
"There is simply no alternative to a successful roll-out of digitalization for the DRÄXLMAIER Group as a premium automotive supplier. The cross-functional transformation processes needed for this encompass our entire company – people, organizations, processes, data and systems. And that goes for all our sites, in more than 20 countries around the world. At the end of this transformation, we are left with a modern, integrated process and system architecture. In turn, this will substantially support us in continuing DRÄXLMAIER's success story."
This emphasizes just how important this corporate transformation is for DRÄXLMAIER: it enables it to shore up its position as a system supplier and will leave it fit to face future challenges in the networked mobility ecosystem.
---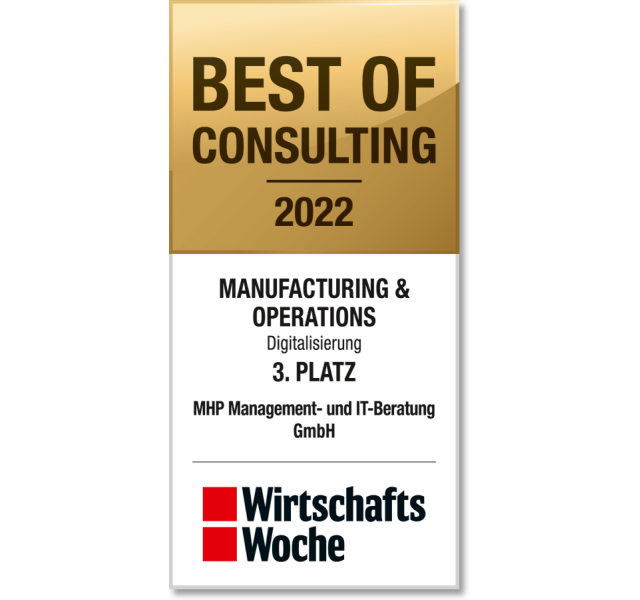 Applications, digitalization and enhanced efficiency for all sectors
This consulting approach and the transformation process deployed are of interest to a large number of customers who are reaching their competitive limits with their current ways of working. Tool and process inconsistencies are rectified and with future-proof concepts, like strategic variant management, being established so the company can stay on top of increasing complexity.
In line with its corporate purpose, "Enabling you to shape a better tomorrow", MHP lays the foundations upon which its customers can boost their digitalization and efficiency – so they can exploit their company's potential to the fullest.
The transformation activities for the first two product segments have already generated success: they took third place in the "Manufacturing & Operations" category at Wirtschaftswoche's BestOfConsulting competition.
---