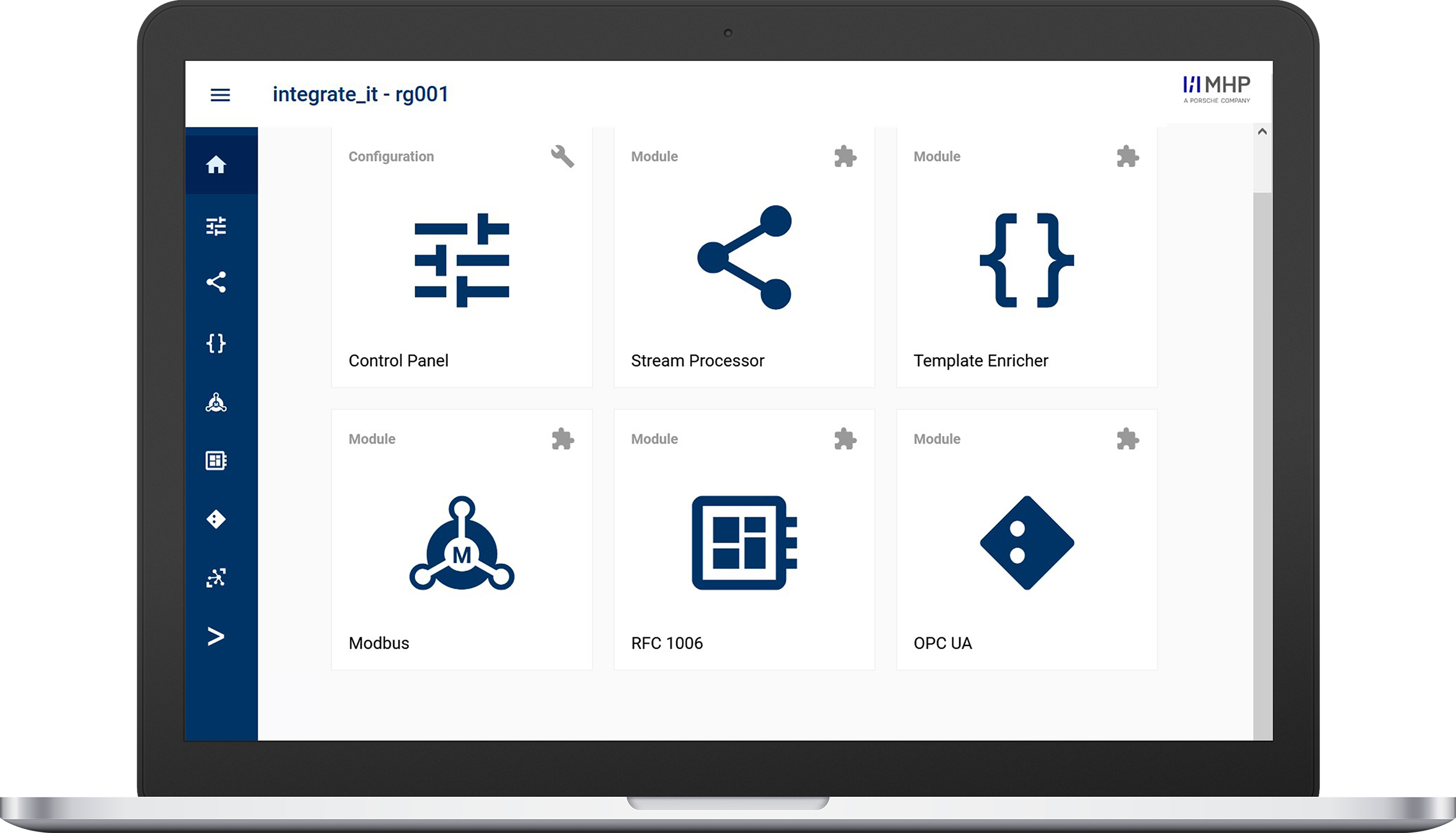 The solution for end-to-end digitalization on the shop floor
With the integrate_it industrial cloud solution, you can seamlessly connect your machines and plants to the downstream IT systems, bypassing the heterogeneity of your existing asset landscape and thus ensuring end-to-end digitalization on the shop floor.
This is possible because the innovative middleware supports the usual proprietary and open-source machine protocols and captures, transforms and distributes data for machines and plants from almost all manufacturers.
Excellent usability
Thanks to the web-based user interface, you can obtain an overview of the situation on the shop floor very conveniently and intuitively. The graphical interface for the Stream Processor allows you to configure your business logic quickly and easily.
High scalability
Thanks to its container-based architecture, integrate_it can easily scale horizontally as the number of attached assets increases.
End-to-end digitalization
With integrate_it, you can seamlessly connect your machines and plants and ensure complete digitalization on the shop floor.
Features and functions
Efficient data communication
integrate_it supports not only the usual machine protocols found on the shop floor such as OPC UA, RFC 1006, and Modbus (TCP/RTU), but also common IT protocols such as Kafka, REST and MQTT. In addition, there is the option of a direct connection to the AWS cloud and MS Azure cloud.
Data mapping and enrichment
integrate_it converts machine data into the human-readable JSON (JavaScript Object Notation) format, enriches it and maps it to freely configurable data models.
Rule-based data manipulation
The Rule Engine within integrate_it enables initial rule-based data manipulation for latency-critical decision-making processes.
Device Manager
The device management functionality of integrate_it allows devices and software instances to be managed centrally on on-premises hardware as well as in the cloud.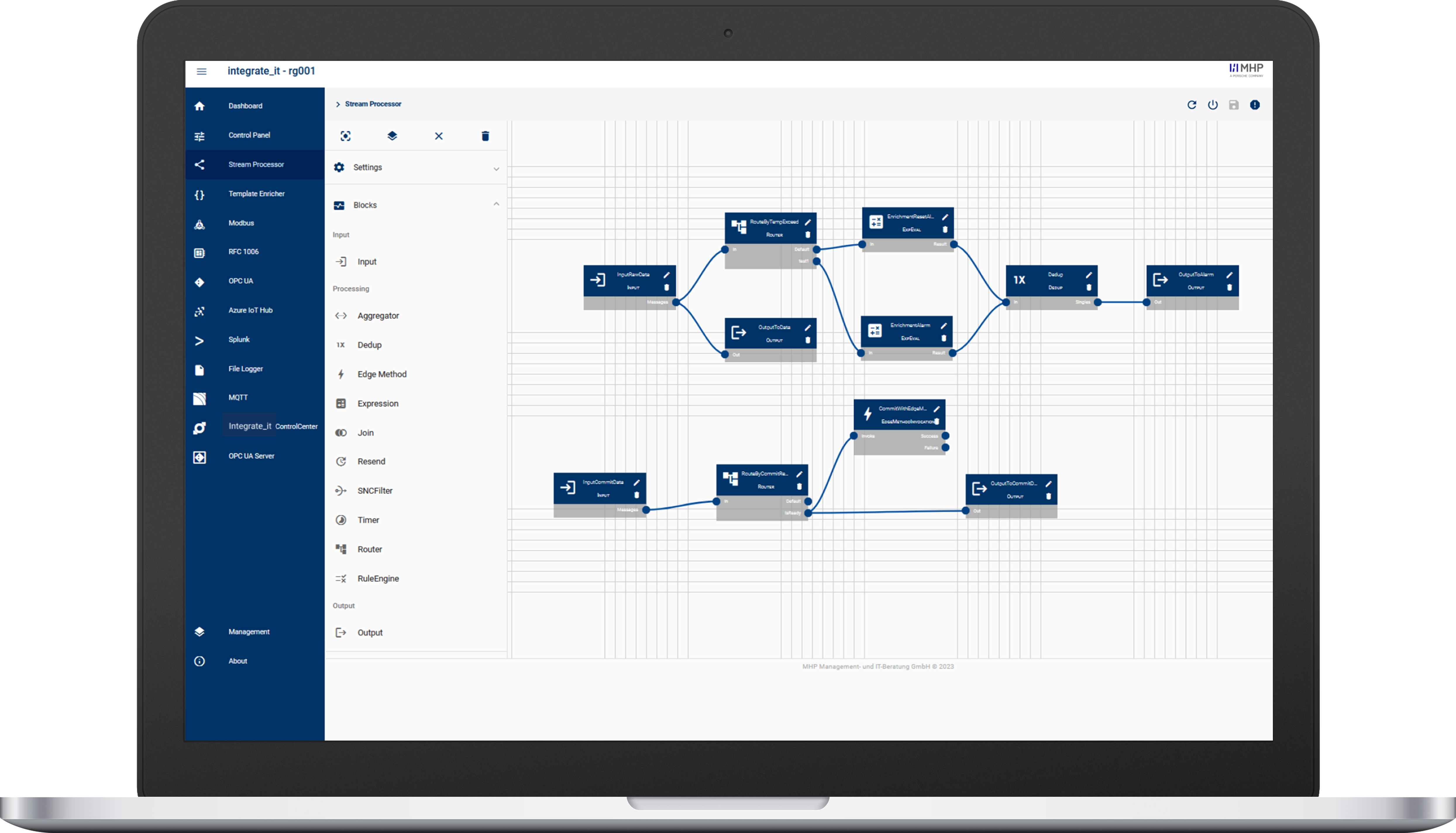 Digitalization from the top floor to the shop floor
By capturing, processing and distributing data for almost all assets on the shop floor, end-to-end digitalization from the top floor to the shop floor finally becomes a reality. This is an indispensable prerequisite that then enables the use of numerous innovative applications and the implementation of use cases that can provide significant added value to business.
At the same time, integrate_it minimizes the great deal of effort involved in connecting machines and plants. The solution simplifies the integration process so you can leverage the full potential of the data available within your production environment.
Strategic partners we work with in the integrate_it sector