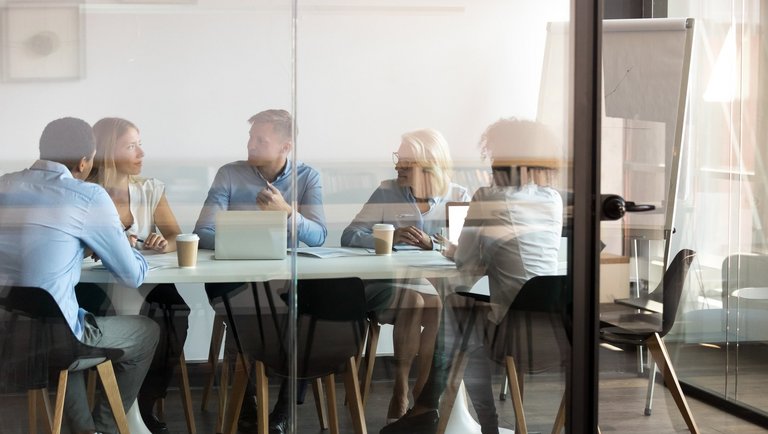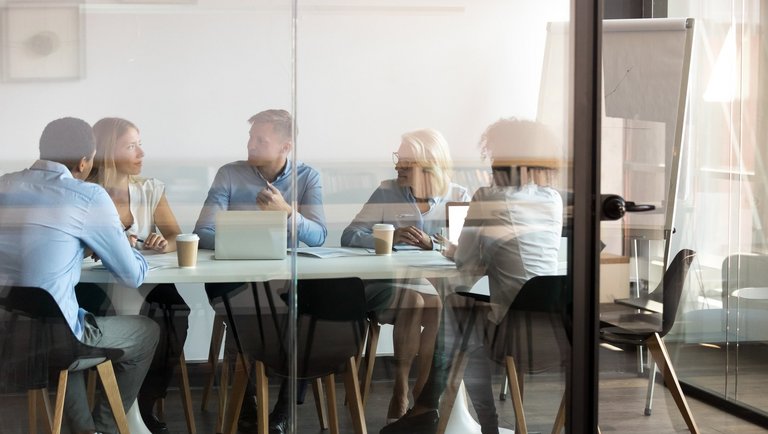 HR Digitalization with MHP
We are your qualified partner for designing, implementing and integrating future-proof HR solutions.
Modern Employee experience management and human capital management
Modern human experience management (HXM) with MHP comprises powerful, cloud-based solutions and processes around HR management systems for core HR functions, payroll, talent management, employee experience management and HR analytics.
MHP supports you throughout the entire lifecycle, from cloud readiness analysis and cloud readiness and the development of target operating models to the establishment and operation of all innovations in your company.
Our competencies
HR transformation
The digital era also poses new challenges for the HR function in particular. More and more transactional tasks are being standardized and automated. HR's customers are increasingly demanding individualized, data-based services that they also know from their private lives. HR is under pressure to reinvent its business model. And all of this is happening in the face of radical changes in the business, in the workforce structure, and in the nature of work itself. How can HR realign itself successfully?
We help you think beyond the purely operational HR role and develop a holistic HR strategy. In doing so, we adapt processes and focus on HR customer centricity, an effective HR operating model with tailored processes and technologies to increase productivity and employee satisfaction.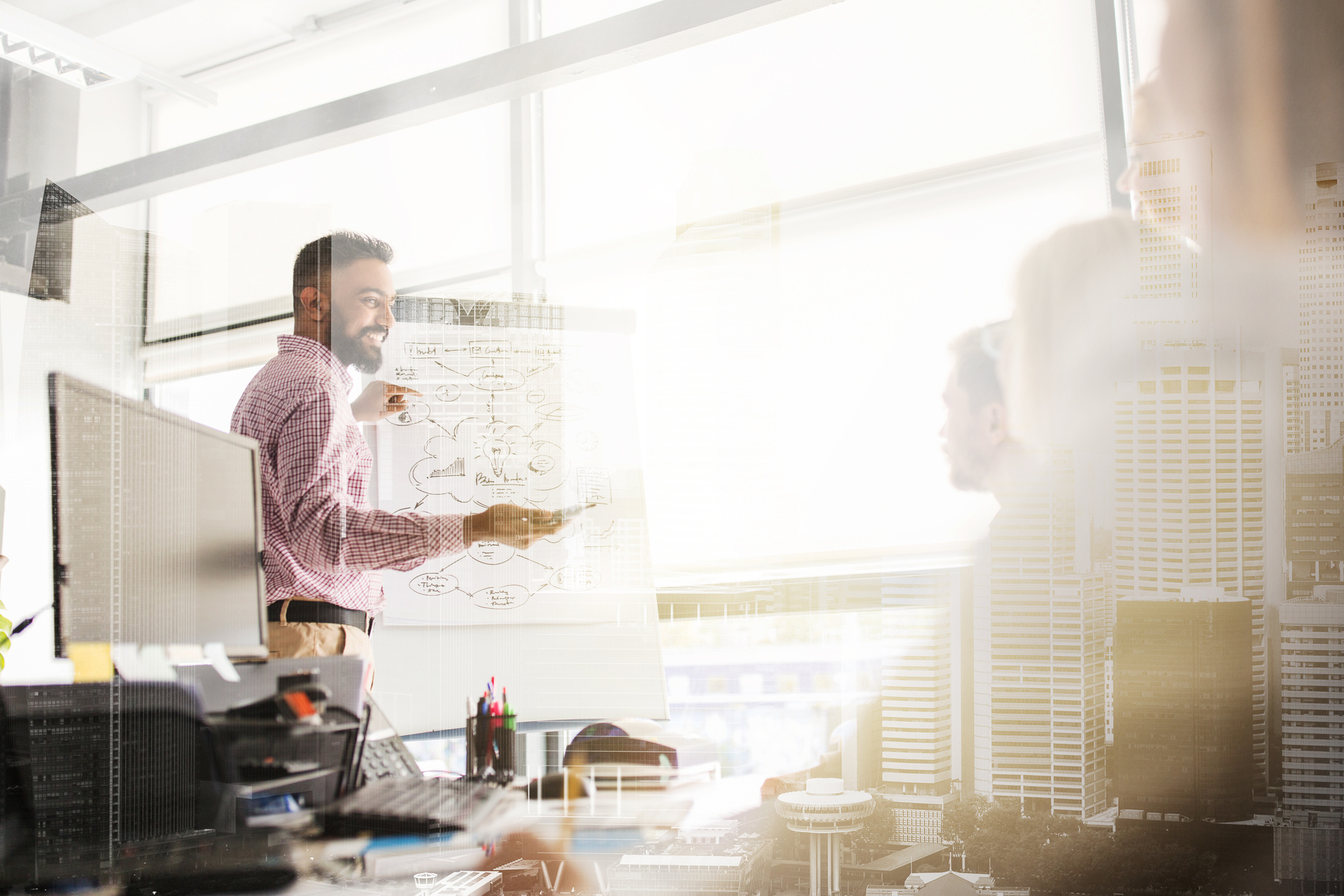 Digital HR
Automation and artificial intelligence are not only changing the way we work, they are changing the work itself. We help you to identify and adapt your HR IT landscape and architecture throughout the employee lifecycle. In this way, we accompany your company on its way to a digital HR function that makes comprehensive use of the changes in the world of work and the potential of the technologies.
What we mean by digital HR is an HR technology landscape that is optimal for you, tailored to your employees and your corporate goals. The decisive factor here is an intelligent linking of technology and people. We think it is important for us to be able to offer you the full range of technology options. Our range extends from classic on-premise HR solutions to modern cloud solutions as well as artificial intelligence and robotics in HR. MHP provides you with the expertise to optimize your investments in HR technologies.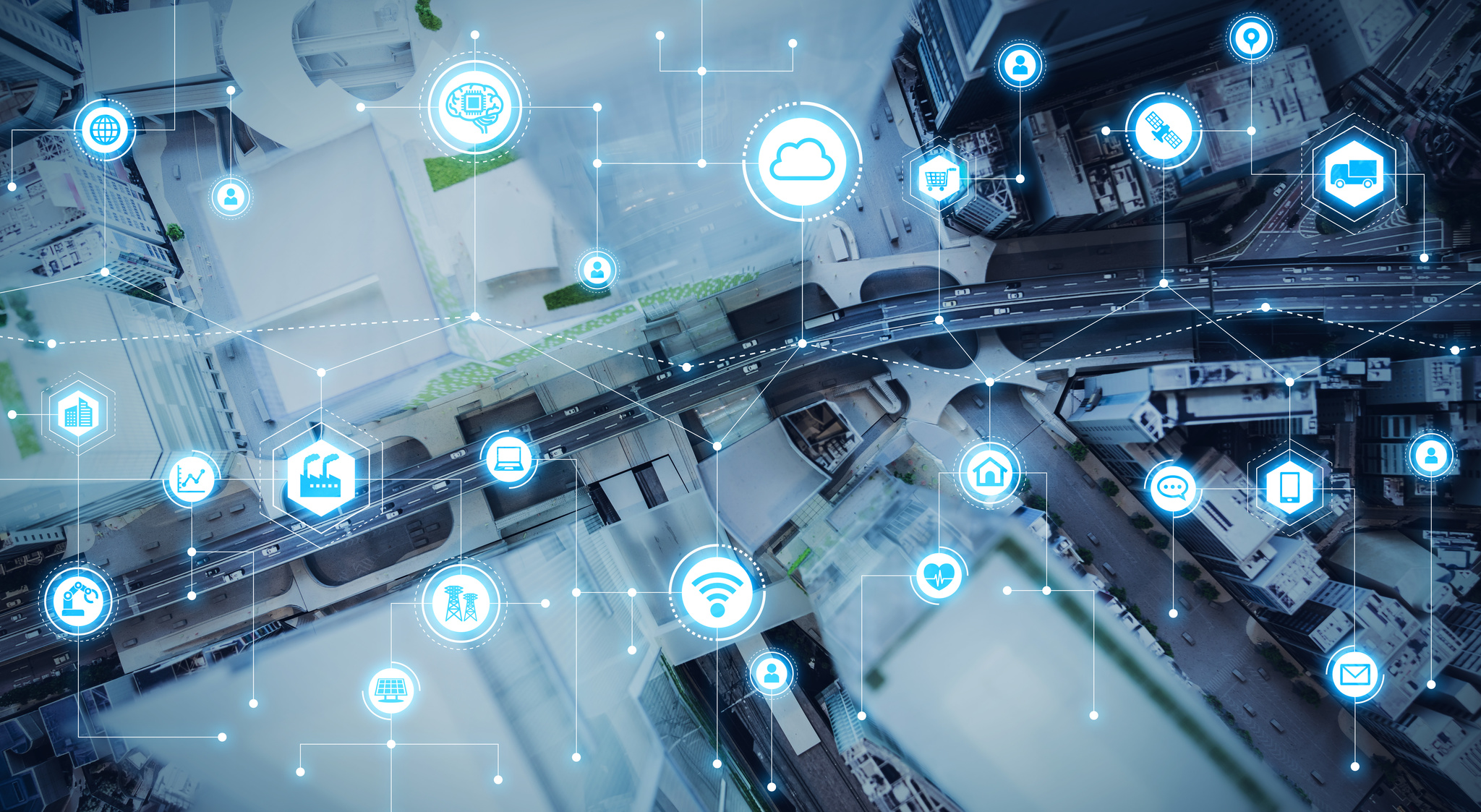 Business Process Outsourcing
MHP is your one-stop provider of end-to-end BPO services, from system operation, support services and data processing to release management and innovations.
We have been consulting in HR for 25 years and are highly experienced in solving the complex challenges in core HR and payroll. We also ensure the best possible integration with leading HR cloud master data systems. We act as a "trusted advisor" – that means we support with tools, templates and methodology and we give our honest and open assessment of what suits you best.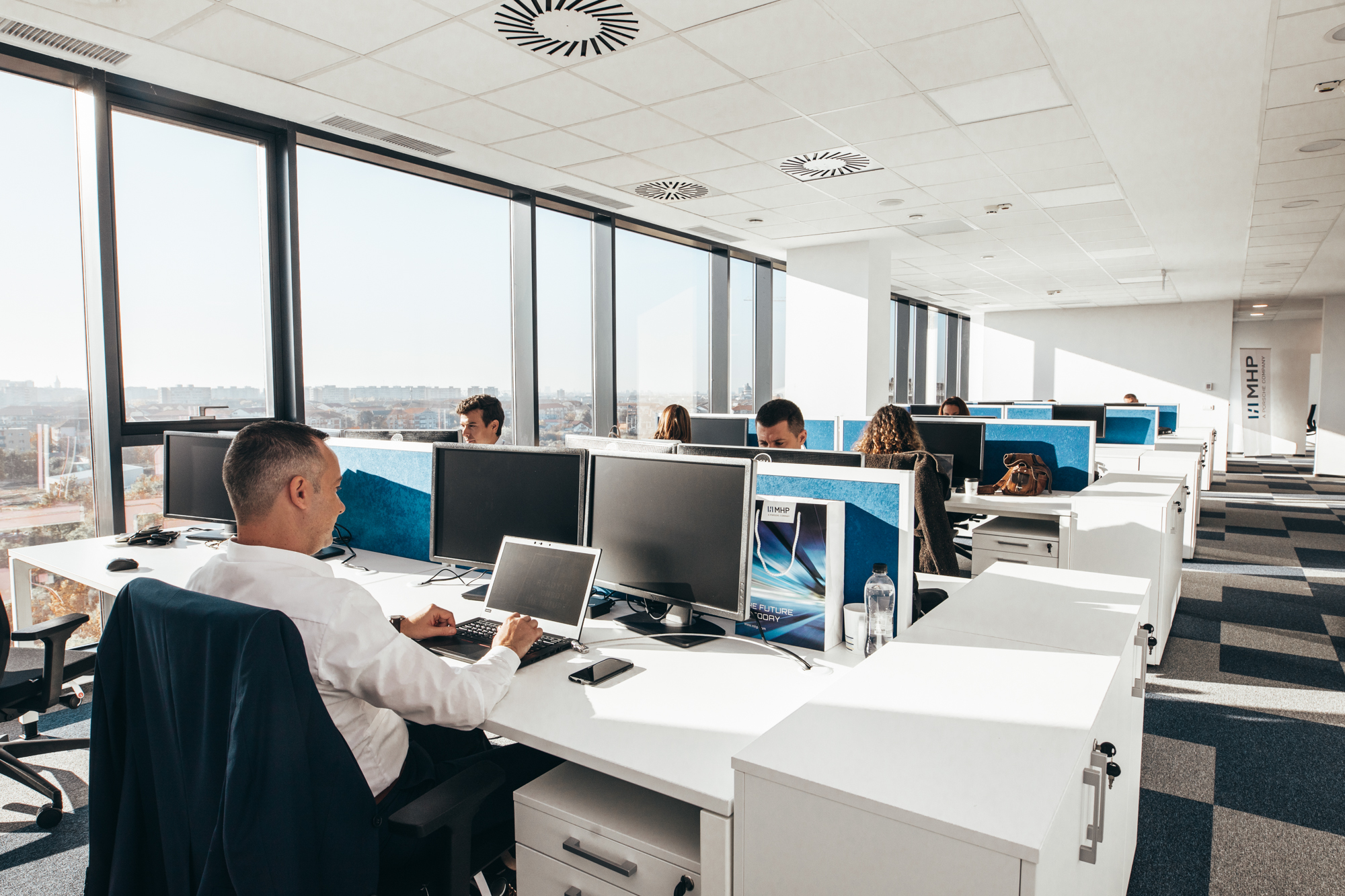 Deskless workforce
User acceptance of digital services is a key factor. MHP helps you identify suitable services and benefits, define globally uniform standards and methods, and evaluate technical implementation and realization concepts such as bring your own-device (BYOD) or choose your own device (CYOD).
Specifically, this means giving the entire workforce access to their own information and allowing them to change it, completing learning units independently, and obtaining competencies. In this way, we create optimal conditions for employees to strive toward further development, and to find out about and apply for job offers internally.
MHP provides supports for the entire service portfolio around a deskless workforce: from service selection and strategic design to operating of the solutions.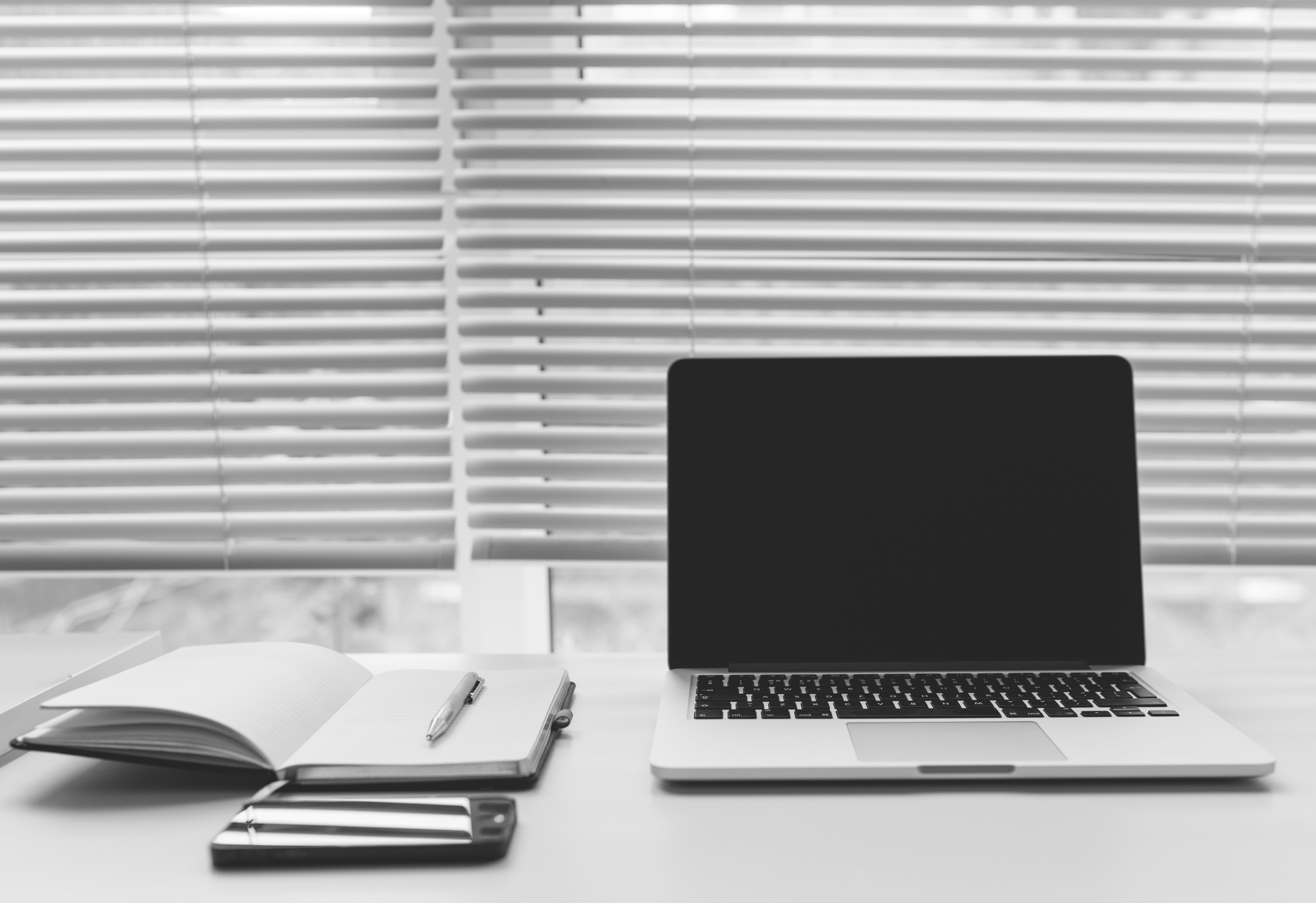 HR packaged solutions
Our ready-made solutions for SuccessFactors enable us to bring your project quickly and successfully to its goal. We optimize your existing processes into integrated and digital services that create a new employee experience.
The SuccessFactors solution packages are based on our many years of experience in HR processes, the cloud, architecture and integration with the associated payroll and time management systems and can be used directly for you or flexibly expanded as required. MHP provides you with one-stop technical support for all relevant topics such as HR core with master data, time management or payroll topics, and compensation or talent management with career development, recruiting, onboarding or learning.

HR process optimization
MHP helps you deliver an intuitive employee experience with streamlined best practice processes to enable maximum user productivity.
We advise you on the system architecture, work with you to design the business processes and integrate them into your system landscape. In doing so, we always keep an eye on the multitude of possible solutions for you to optimally map your end-to-end processes across the system boundaries.
User and employee experience in particular is given high priority by the experts at MHP and is supported with the SAP WorkZone. The SAP WorkZone provides intuitive interfaces on which users can concentrate on their operational and strategic activities, regardless of the underlying system and application layer. The complete employee lifecycle can be intuitively displayed on one interface.
Personnel planning and forecasting
Has your company felt the significant impact of rapidly changing environmental conditions in personnel planning and recognized that being able to react quickly to changes is also an advantage, especially in terms planning? What are the effects of individual decision scenarios? Do you want to set the course for excellent HXM? Is your goal to map out your requirements in a collaborative and integrated technical solution that takes into account SAP SuccessFactors best practices as well as integration scenarios beyond HR processes? Then you have come to the right place.
Depending on the size and their requirements, we have developed two consulting approaches for our customers based on our many years of experience and our in-depth specialist expertise in workforce planning. One of them: Our SAP qualified partner packaged solution "Workforce Planning".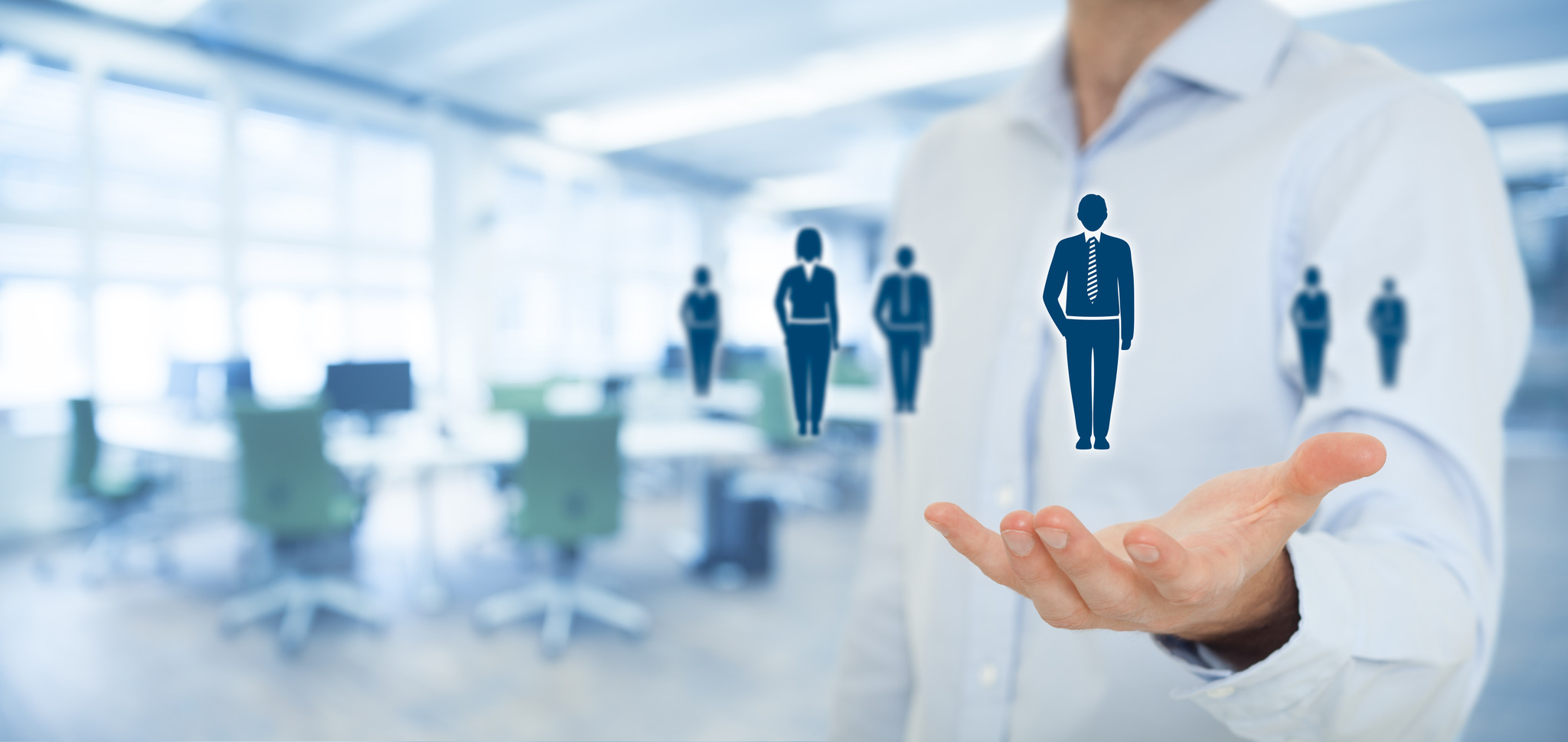 HR analytics
Is your company currently in the process of introducing a new HR system or has it already been fully implemented?
We would be happy to advise you on how to design your HXM by setting up target group-oriented data analyses. Together, we will design a future-oriented reporting landscape that supports operational day-to-day business and strategic HR work with the help of management dashboards and reports.
How? By analyzing control-relevant key figures in a targeted manner, identifying deviations and making a statement about the future (predictive forecasting).
We follow our integrated approach when developing the target architecture and designing the dashboards and reports, taking into account all influencing factors and business areas. The focus is on enabling your employees.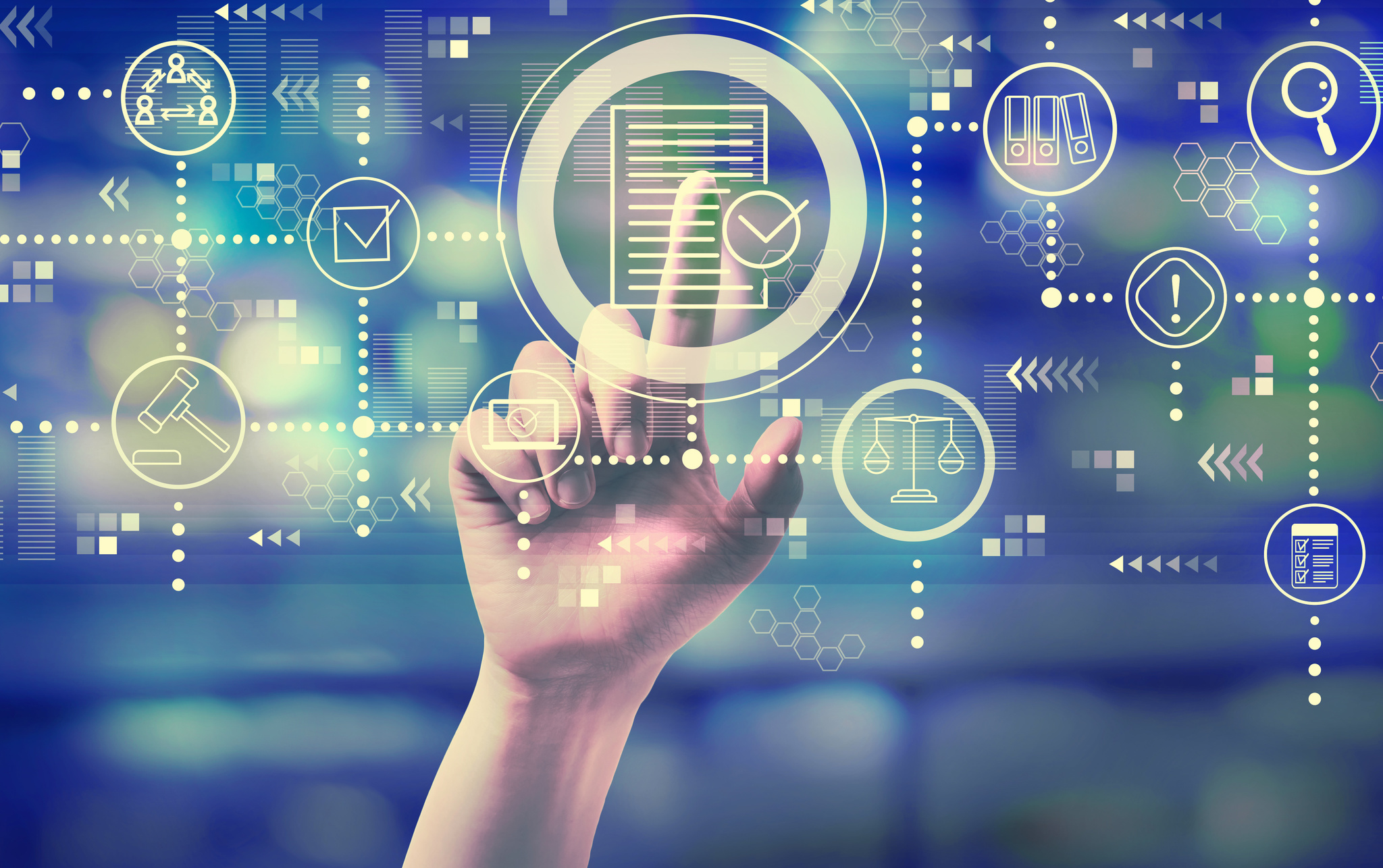 Strategic partners we work with in the Human Capital sector
MHP enhances its service portfolio with strategic, trustworthy and sustainable partnerships for maximum added value for our customers. The strategic MHP partner network includes regional and global companies spanning technology providers, institutions, associations and startups. This enables us to offer our customers holistic skills in the vertical integration of consulting, from strategy and management consulting to system integration and software development.
Your contact
You would like to learn more or would like a consultation on the topic?
Marco Sobola

Partner