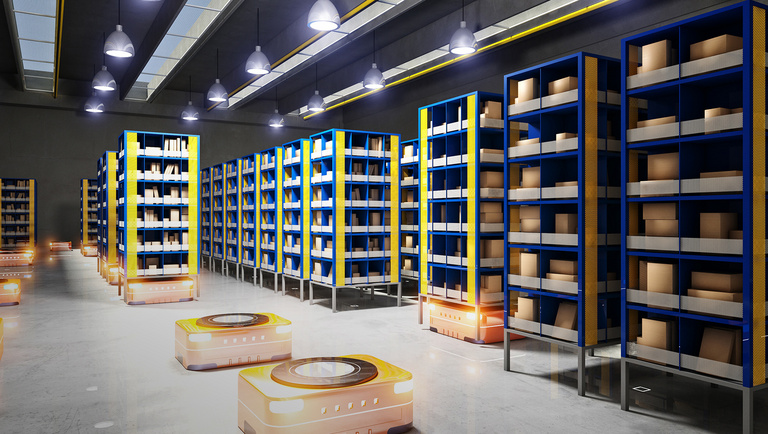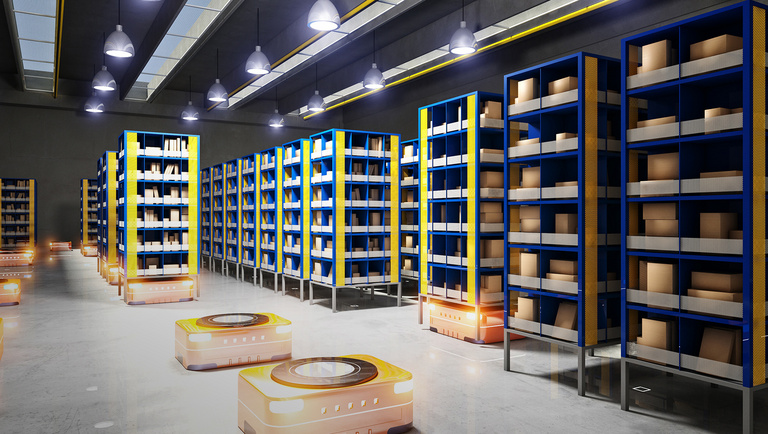 FleetExecuter
The central control system for efficient and intelligent intralogistics!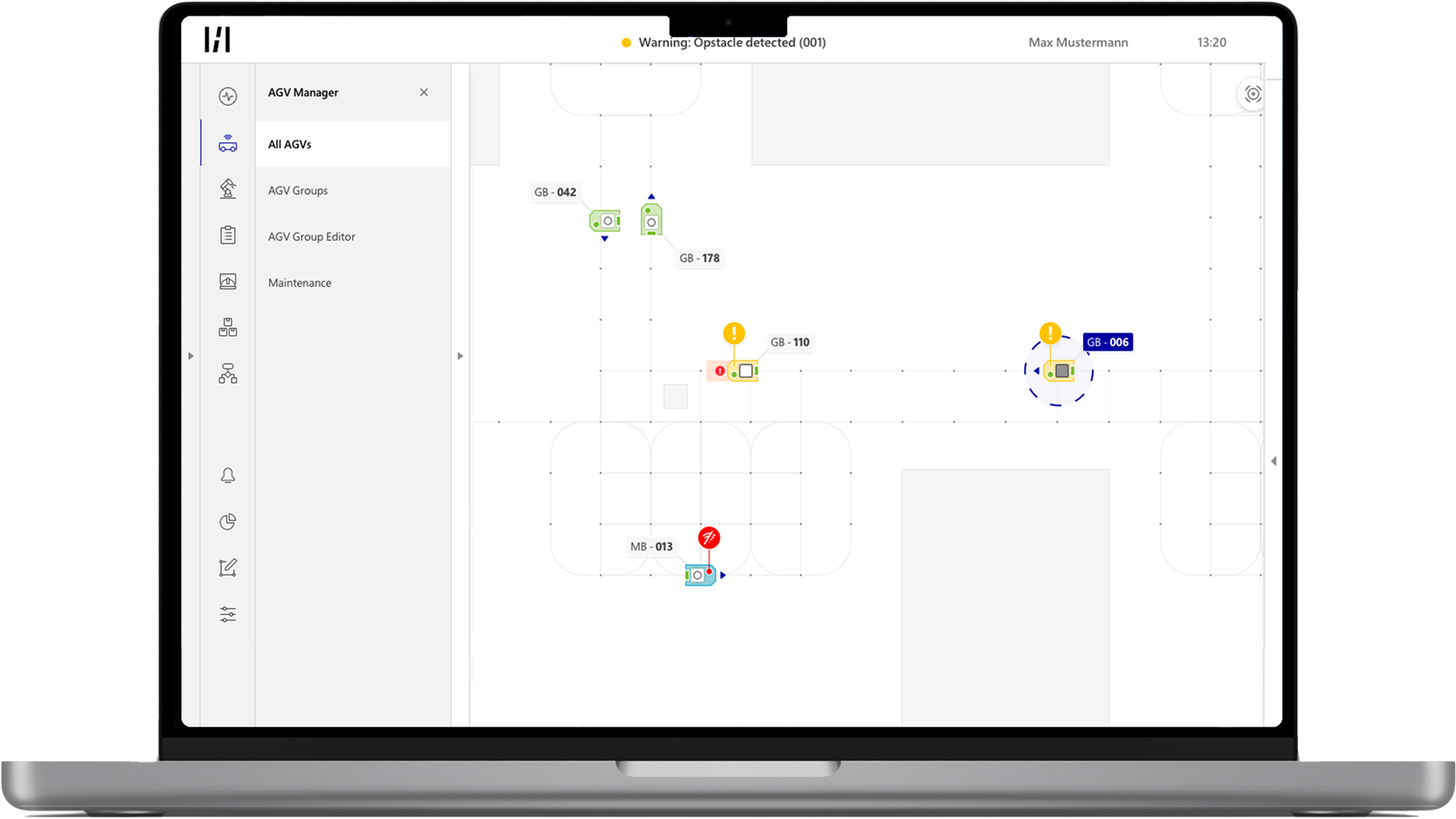 Optimize your intralogistics with software-based fleet management.
Automate your operating processes and take your intralogistics to the next level. With FleetExecuter, we offer you a central and manufacturer-independent control system that redefines the control and organization of driverless transport systems (DTS) and automated guided vehicles (AGV).
The unique combination of artificial intelligence, cloud integration and modularity makes FleetExecuter the ideal solution for optimizing intralogistics.
20%
Increased efficiency: Optimal scheduling and effective fleet control from FleetExecuter can significantly increase the efficiency of your intralogistics.
99%
System availability: With FleetExecuter, you can achieve a reliable system availability of 99%.
18 months
ROI: Our solution offers you a fast return on investment. One case study shows that a company achieved a ROI in less than 18 months.
How can FleetExecuter provide support?
Optimal scheduling
FleetExecuter uses advanced algorithms and artificial intelligence to optimize transport orders and calculate the best route. Maximize utilization, minimize costs, and reduce throughput times.
Easy integration
Smooth, manufacturer-agnostic and efficient coordination for your entire fleet. FleetExecuter allows you to easily integrate DTSs and AGVs from different manufacturers and control these centrally, regardless of whether or not the vehicles already support the VDA5050 standard.
Cloud capability
FleetExecuter can be hosted on all hyperscaler platforms to ensure high availability and easy scaling. FleetExecuter can also be integrated on-premise.
Usability
Gain an overview of your intralogistics system, visualize AGVs, stations and transport orders on a map and access detailed information.
How the FleetExecuter works
Holistic approach and expertise: From consulting to ongoing operations, we offer you a comprehensive approach. Our many years of experience in consulting means that we can take your specific requirements into account and develop tailor-made solutions to effectively implement FleetExecuter and optimize your intralogistics.
Global support: Our global delivery structure allows us to provide you with comprehensive support and service during ongoing operations. Our team is available to you worldwide and will ensure your intralogistics systems run smoothly.
Simulation and emulation: You face a number of challenges when choosing a driverless transport system: setting out vehicle routes, working out how many vehicles are needed, and determining an optimal charging strategy. We help you to answer these questions by digitally mapping your system through simulations and uncovering bottlenecks. We can then make the necessary changes to your layout and strategy, and show you where potential improvements could be made.
Find out how FleetExecuter has already been successfully used
The automotive supplier Faurecia has integrated FleetExecuter into its plants and has been able to increase the efficiency of the overall process by almost 20%. A return on investment was achieved within less than 18 months.
Our industry alliance with leading AGV manufacturers
Your contact
Henning Hiebsch

Partner