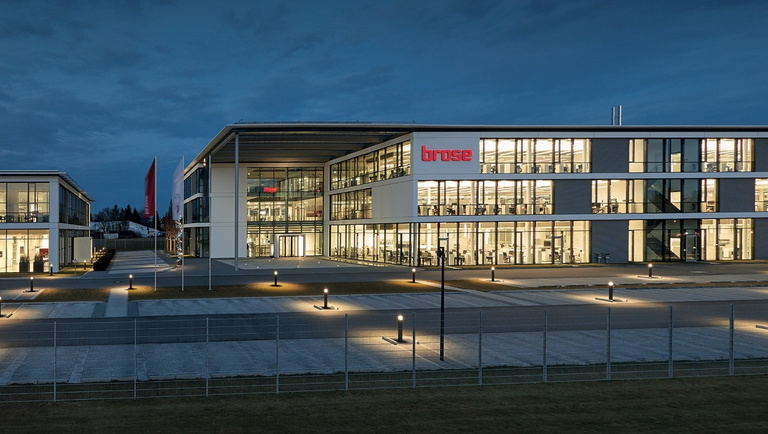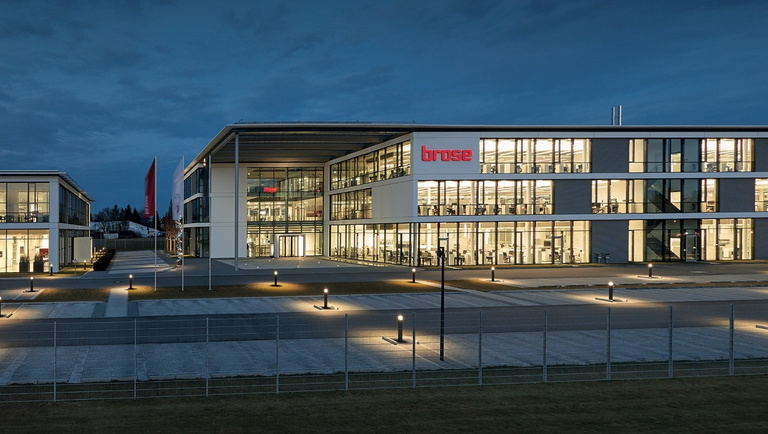 Success Story BROSE
How Brose enables scalable growth through holistic HR digitalization.
HR 4.0 - Transformation with SAP SuccessFactors
"Digital" is the word on everyone's lips at the moment. Any company unwilling to undergo a digital transformation will be left behind in the years ahead. This is why Brose has been digitalizing and harmonizing its HR processes since March 2020 with help from MHP as a reliable implementation partner and SAP SuccessFactors as an effective solution.
Brose stands for impressive figures: founded in 1908, the fourth-largest family-owned automotive supplier now employs 30,000 people at around 70 locations in 25 countries, including the Brose Sitech joint venture. The company is headquartered in Coburg in Upper Franconia. Every second new car worldwide is equipped with at least one Brose product. The company's intelligent solutions for vehicle access and interiors ensure greater comfort and flexibility. Innovative concepts for thermal management increase efficiency and contribute to environmental and climate protection. Brose's understanding of systems enables new functions in vehicles of all kinds – whether on four or two wheels. For 2022, the Brose Group expects sales of more than 7 billion euros.
Innovation and a pragmatic approach always go hand in hand at Brose. The Group is clearly not afraid to keep reassessing its goals. The extensive transformation currently underway was launched to achieve solid growth. As a key element of the In order to be prepared for current and future challenges, Brose has launched the most extensive renewal program in its corporate history to date. One component of this is the digitalization of the entire HR system.
---

Clear Advantages
Smart HR processes offer various benefits, especially for companies with lots of employees and multiple sites. The leaner, more consistent, and more automated these processes can be, the more added value an HR team can create. Optimized interfaces with other departments and sites make it much easier to work together.
However, process optimization alone is not enough to achieve this. Companies need a sophisticated technical solution that not only digitalizes each process step, but also implements a revamped HR digitalization strategy.

Strong Partnership
Brose's goal is to make working with HR more efficient through its holistic HR digitalization project. The company is therefore focusing on some clearly defined key issues: optimizing the HR-to-employee ratio, streamlining and digitalizing HR processes, reducing the volume of administrative tasks, and bundling various HR services. All of these actions are also expected to enhance the company's competitiveness and enable scalable growth.
The introduction of a new HR operating model and the development of a global job architecture are two of the key measures being implemented. Switching to a new Human Resources Information System (HRIS) is another important measure for optimizing all essential aspects of the employee life cycle.
MHP is supporting Brose at all stages of its digital HR transformation. MHP conducted an in-depth cloud readiness assessment of the Brose system landscape in the first phase of the project and designed global end-to-end processes that focused on HR governance, IT governance, and IT architecture.
Implementing fully automated HR services with an integrated case and document management system is one of the overarching goals. The ongoing system implementation is based on design workshops for the individual SAP SuccessFactors modules. Rolling out the solution globally to all 24 of the countries that Brose operates in is the end goal.

Professional Solution
The partnership between Brose and MHP was planned in person but launched remotely. The project is expected to last for three years, finishing in 2023.
At the same time as embarking on the largest transformation program in its history, Brose is switching to the SAP SuccessFactors suite with all of its eight modules. And this is where MHP comes in as a reliable partner that can offer the professional and technical expertise required to get the most out of this solution.
The main challenge of this project is its size: A dedicated, specialized project management team is essential for an HR rollout of this nature – particularly in the face of the coronavirus pandemic. The pandemic blurred the lines between day-to-day tasks and organizational issues, and most project work had to be shifted online. It was around one and a half years after the start of the project that the participants were finally able to meet in person at the Brose Group headquarters.
In addition, any digital HR transformation involves an intense change-management process, particularly when the transformation is an efficiency program for increasing a company's competitiveness.
The entire project group must be highly motivated to be successful.

Successful Conclusion
The digital HR transformation project completed by Brose and MHP has been a success: "In collaboration with MHP, we have already achieved a lot as a team", says Johannes Schwämmlein, Head of HR Digitalization at the Brose Group.
The following SAP SuccessFactors modules have already been launched successfully:
Learning
Employee Profile
Performance & Goals
Succession & Development
Employee Central
The SuccessFactors suite also includes Recruiting, Onboarding, Compensation & Benefits, and HR Analytics modules, which will be gradually implemented to complete the project by 2023.
"The key to the success of myHR was a transparent and consistent program management at all times. Only in this way was it possible to successfully implement the digital HR transformation with the introduction of SAP SuccessFactors at Brose globally", says Markus Gardner, Project Leader MHP.

Versatile Solution
SAP SuccessFactors is a cloud-based software that offers flexible solutions for any industry. An HR digitalization project can enhance the overall employee experience while significantly reducing the volume of associated administrative tasks.
SAP SuccessFactors can be used to increase the HR-to-employee ratio, harmonize global governance, achieve overall process optimization, and analyze cloud readiness and cloud enablement for manufacturing companies. As a reliable implementation partner, MHP is happy to offer its support with this solution.
Voices
"Digitalizing our HR department is a key goal of our HR transformation. We're investing in new tools and systems that standardize and automate HR processes to help us master the challenges of an ever-faster changing world of work and to improve the competitiveness of our business. Introducing SAP SuccessFactors reduces the volume of administrative tasks we have to do and enhances the service that our employees receive."
"Our Future Brose transformation program is not about getting caught up in optimizing individual IT components. Instead, the myHR project focuses on switching our entire HR system architecture to the cloud-based SuccessFactors solution from SAP. This is how we are achieving our ambitious goals relating to more efficient processes. MHP is more than just a service provider within our dedicated team – MHP is a skilled partner working with us on an equal footing."
"In order to fully exploit the potential of the platform and benefit from short innovation cycles in the future, the organization, processes and platforms were aligned in a holistic HR transformation. The result is a scalable and future-proof HR solution that was implemented in close partnership between BROSE and MHP."