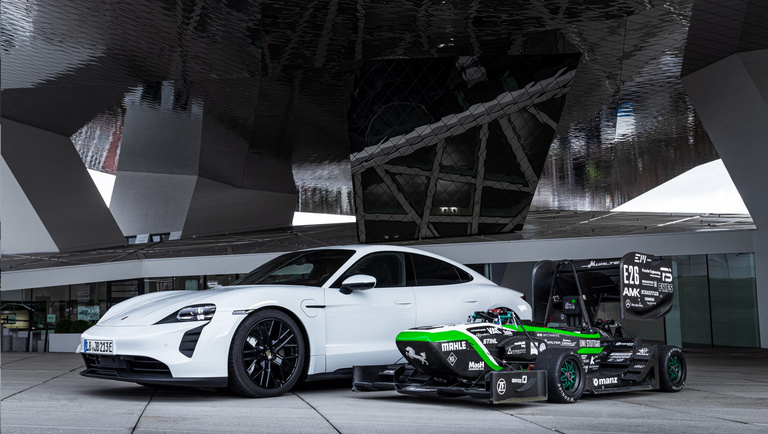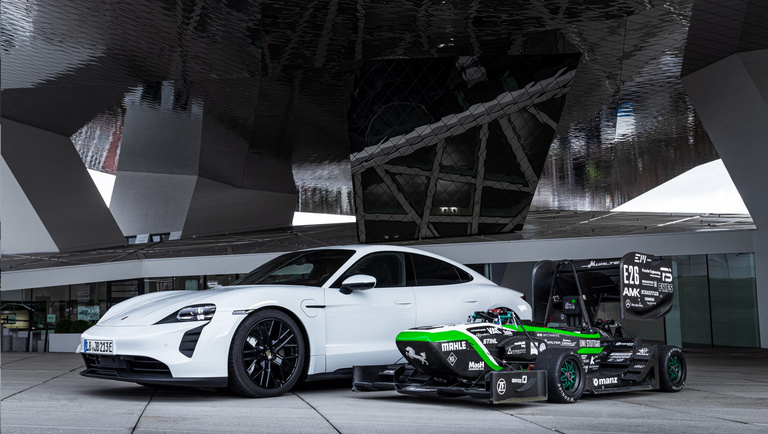 Formula Student Green Team Stuttgart
MHP has been supporting the GreenTeam of the University of Stuttgart, which participates in Formula Student, since 2012.
Formula Student is an international construction competition in which students have to design, produce and test a racing vehicle completely on their own under specific regulations. Every year, teams from various international universities compete in so-called static and dynamic disciplines. Overall, Formula Student is divided into a combustion engine competition and an electric competition. MHP is involved in the electric vehicles, which race for victory with a driver and also autonomously.
The GreenTeam participates in the Formula Student Electric and has been constructing completely battery-electric racing vehicles since 2009. The GreenTeam is one of the world's best teams and is currently among the top 5 in the world rankings. In 2015, the team brought the acceleration world record for electric vehicles from 0 to 100 km/h with 1.779 seconds to Baden-Württemberg.
Your contact
Ingo Guttenson

Director | Head of Brand Strategy, Sponsoring & CSR