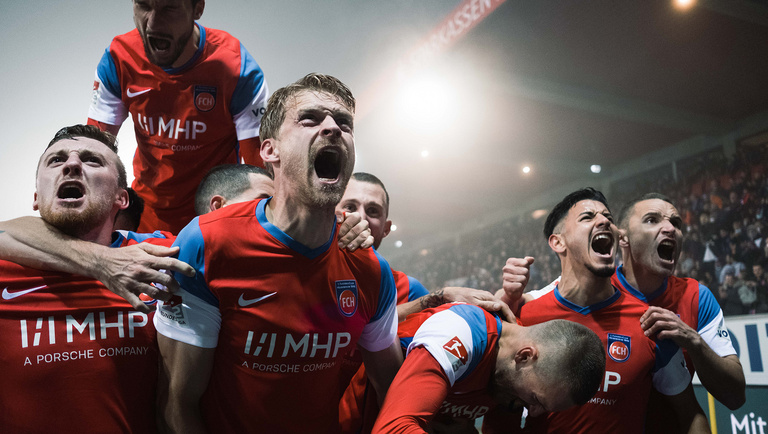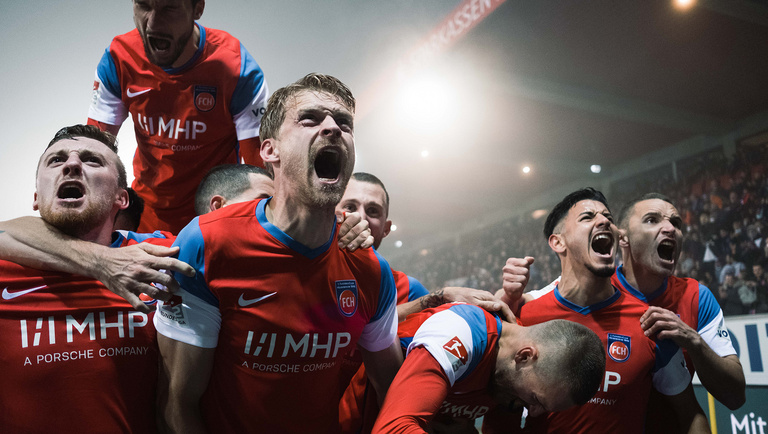 1. FC Heidenheim
MHP has been the main and jersey sponsor of 1. FC Heidenheim since July 1, 2021.
With its values and as a very likeable as well as successful soccer club in the No. 1 sport in Germany, 1. FC Heidenheim perfectly complements our MHPTeamsport sponsoring family.
Our partnership, initially agreed for three years, began with the 2021/2022 season in the strongest 2nd Bundesliga soccer league ever. In its first season with MHP at its side, FCH managed to finish the season in a strong 6th place. This meant that they ended up in the top half of the table for the third year in a row and were thus able to establish themselves as a top team in the 2nd Bundesliga.
In the 2022/2023 season, the team played very consistently and repeatedly impressed with outstanding performances. This led to a dramatic season finale on the last matchday, in which the FCH sensationally secured the second division championship with two goals in overtime. The rise to the 1st Soccer Bundesliga is highly deserved and an outstanding success for all involved!
The sponsorship partnership is intended to help us further raise our profile and transport our positive image as a very successful and team-oriented company, as well as to emotionalize our brand - also in connection with the other MHPTeamsport partnerships. We expect the partnership with FCH - among other things, due to the attractiveness of the league - above all to increase our regional and Germany-wide awareness as an interesting employer as well as "excellent team players".
In sports, there is no guarantee of success, but 1. FC Heidenheim has the potential to continue the extraordinary success story of the last 15 years with MHP at its side. We are delighted about the successful joint partnership with FCH as "Excellent Team Players".
Your contact
Ingo Guttenson

Director | Head of Brand Strategy, Sponsoring & CSR