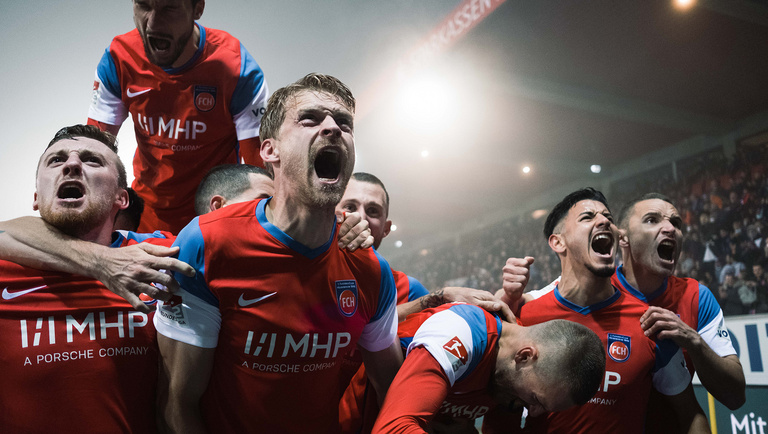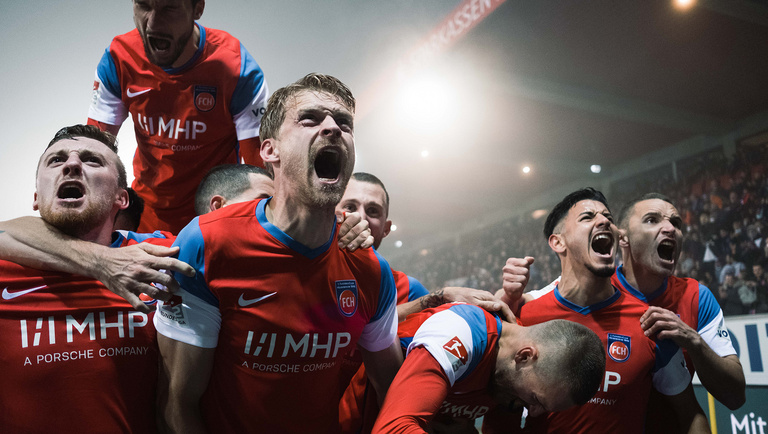 1. FC Heidenheim
MHP has been the main and jersey sponsor of 1. FC Heidenheim since July 1, 2021.
With its values and as a very likeable as well as successful soccer club in the No. 1 sport in Germany, 1. FC Heidenheim perfectly complements our MHPTeamsport sponsoring family.
Our partnership, initially signed for three years, will start with the 2021/2022 season in the strongest 2nd Bundesliga of all time and we are very much looking forward to a successful future as main and shirt sponsor at 1. FC Heidenheim.
Since 2007, 1. FC Heidenheim has been promoted three times and in the 2019/ 2020 season, FCH was third in the 2nd Bundesliga and in the relegation to the 1st Bundesliga. Furthermore, FCH was wfv cup winner five times during this period and was twice in the quarterfinals of the DFB Cup. Currently, the FCH plays in the 2nd Bundesliga.
The sponsorship partnership is intended to help us further raise our profile and transport our positive image as a very successful and team-oriented company, as well as to emotionalize our brand - also in connection with the other MHPTeamsport partnerships. We expect the partnership with FCH - among other things, due to the attractiveness of the league - above all to increase our regional and Germany-wide awareness as an interesting employer as well as "excellent team players".
In sports, there is no guarantee of success, but 1. FC Heidenheim has the potential to go even higher with MHP. Together with FCH and its partners, we want to continue the success story of recent years. We look forward to a successful joint partnership with FCH as "Excellent Team Players".
Your contact
Ingo Guttenson

Director | Head of Brand Strategy, Sponsoring & CSR