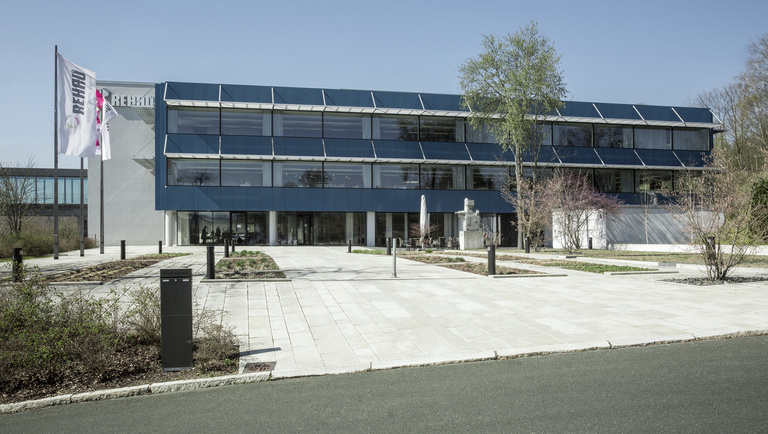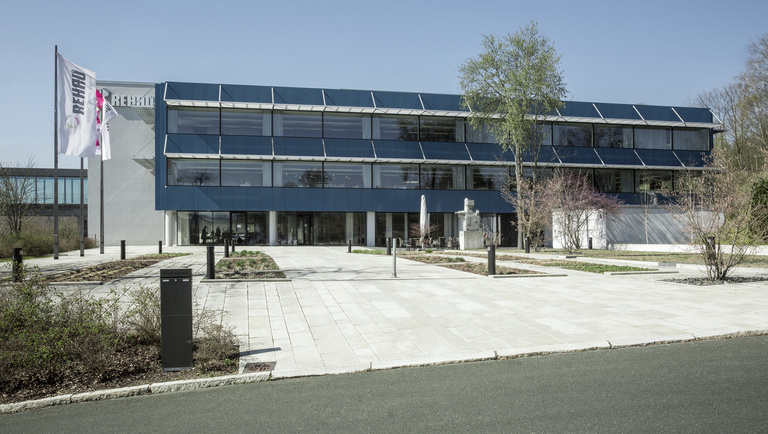 Success Story REHAU
Focus on Core Business with Shared Services
REHAU relies on IT Shared Services from MHP
REHAU is a multi-industry specialist — the family-owned company has been developing polymer-based solutions for the automotive, construction, industrial and furniture sectors for more than 70 years. With decades of expertise and its enormous innovational attitude, REHAU is helping to make our world more efficient, sustainable and enjoyable. Along with this, its countless products and system solutions — which aren't always recognisable by consumers at first glance — offer significant added value.
For the day-to-day business to operate smoothly at the 170 REHAU locations (with around 20,000 employees), one thing above all must be guaranteed: reliable IT — 24/7 and on all levels. In 2020, jointly with MHP, REHAU further developed the IT Target Operating Model in a future-oriented and scalable manner to accelerate its digital transformation. The solution: the setup of a nearshore IT Shared Services Center.
---

REHAU recognized the challenges and acted accordingly
Like many other companies, REHAU has developed a heterogeneous process landscape over the years, which means great complexity and poses significant challenges on the part of IT costs. In addition, it became increasingly difficult for REHAU to meet its continuously growing business needs and rapidly evolving innovation trends with the existing amount of personnel whose job it is to run the operational business.
Therefore, the company was looking for an external service solution that would allow its employees to focus more on its value-generating core business.

Following the previously intensive and successful partnership between REHAU and MHP, we could also convince with our international Shared Services expertise. In a very ambitious timeframe of six months, the transition to a Shared Service Center took place. This center supports services in all areas of REHAU's IT functionality, including all SAP applications and development teams, along with server, network, firewall, and exchange infrastructure, as well as application security and a 1st level helpdesk. The Shared Service Center is fully integrated with REHAU's internal IT processes, ensuring smooth collaboration with internal IT experts and departments.
In addition to the tight timeline, the global corona pandemic also posed another challenge for REHAU and MHP. This means the transition had to be carried out entirely remotely. The missing on-site interaction was compensated by intensive change management at all hierarchical levels.
Holistic and individually-adapted Shared Services for REHAU
A large part of our IT Shared Services is provided by MHP Romania at its Cluj and Timisoara sites. The advantage: In addition to their excellent professional skills, many of the colleagues working there have good knowledge of German, so that communication can continue to take place in German for all interactions relevant to the subject.
Thanks to the wealth of our experience in near- and offshore Shared Services and our holistic consulting expertise, a solution precisely tailored to the needs of REHAU could be rolled out in a short time.
Our outsourcing expertise extends beyond the IT sector: We develop flexible and reliable Shared Services for numerous other customers operating nationally and internationally, which can also be used to make the processes of other departments more efficient and future-proof. Thereby we always act in the spirit of our purpose: Enabling You To Shape A Better Tomorrow.
Voices
"The external allocation of selected IT services is not only giving us financial freedom but also provides us with the capacity we urgently need to shape our IT transformation strategy and to increase our innovative strength. This is another significant milestone in our journey from a traditional IT unit to a value-adding and innovative business enabler with market-compliant end-to-end processes and innovative IT technologies."
"To set up the transition a hundred percent remotely in such a short period of time was a major and unforeseen challenge for all of us. Despite the lack of physical interaction, we have quickly grown together as an interdisciplinary and cross-company team. This allowed us to handle the project hand in hand. A great performance that we need to celebrate face to face at a transition graduation party at the earliest opportunity."
"This Shared Services implementation has also shown that a jointly developed vision and an adaptation of proven MHP methodologies to the needs of our customers are crucial for many years of successful partnerships."