Enabling You To Shape A Better Tomorrow.
MHP Management- und IT-Beratung supports companies in establishing themselves successfully and sustainably. This means making good use of the opportunities digitalization offers. That is why we work with more than 4,000 employees on more than 2,000 projects worldwide.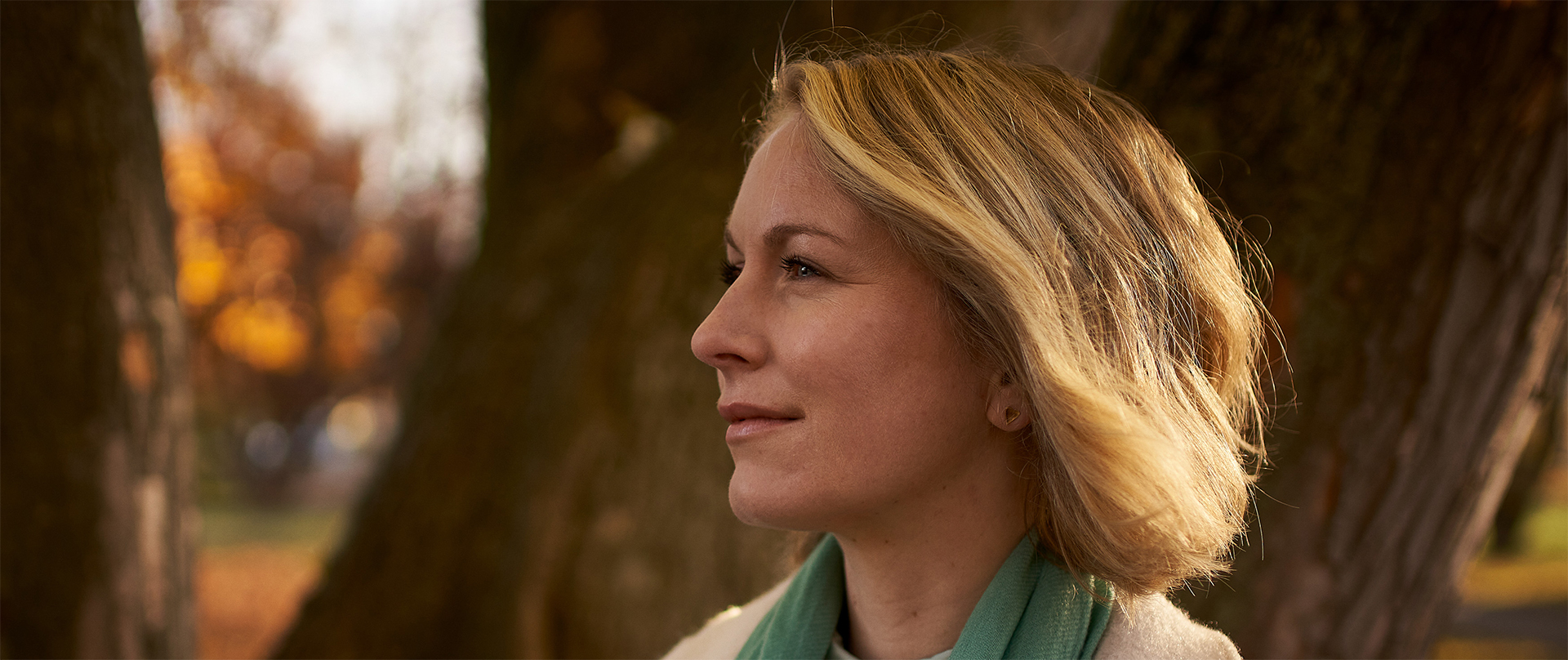 Sonja Wernich
Senior Manager Digital Supply Chain Solutions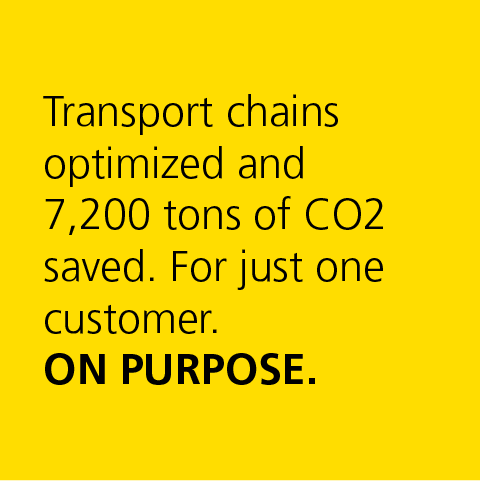 Consulting means taking responsibility.
"As a mother of two, I want to create the best growth environment for my kids. This includes recognizing and nurturing their potential and also taking on responsibility."
Sonja Wernich draws parallels between her private and professional life: "For me, consulting means helping customers make the right decisions, implementing these decisions optimally, and taking responsibility for them."
Sonja Wernich works as a project manager on the development of Smart Factories
Machines are digitally networked using software, making framework parameters directly available and controllable. This digitalization offers more control over the processes and makes it easier to achieve savings and development potential.
"Responsibility also means, for example, regulating emissions so that growth is still possible for the next generation," Sonja concludes.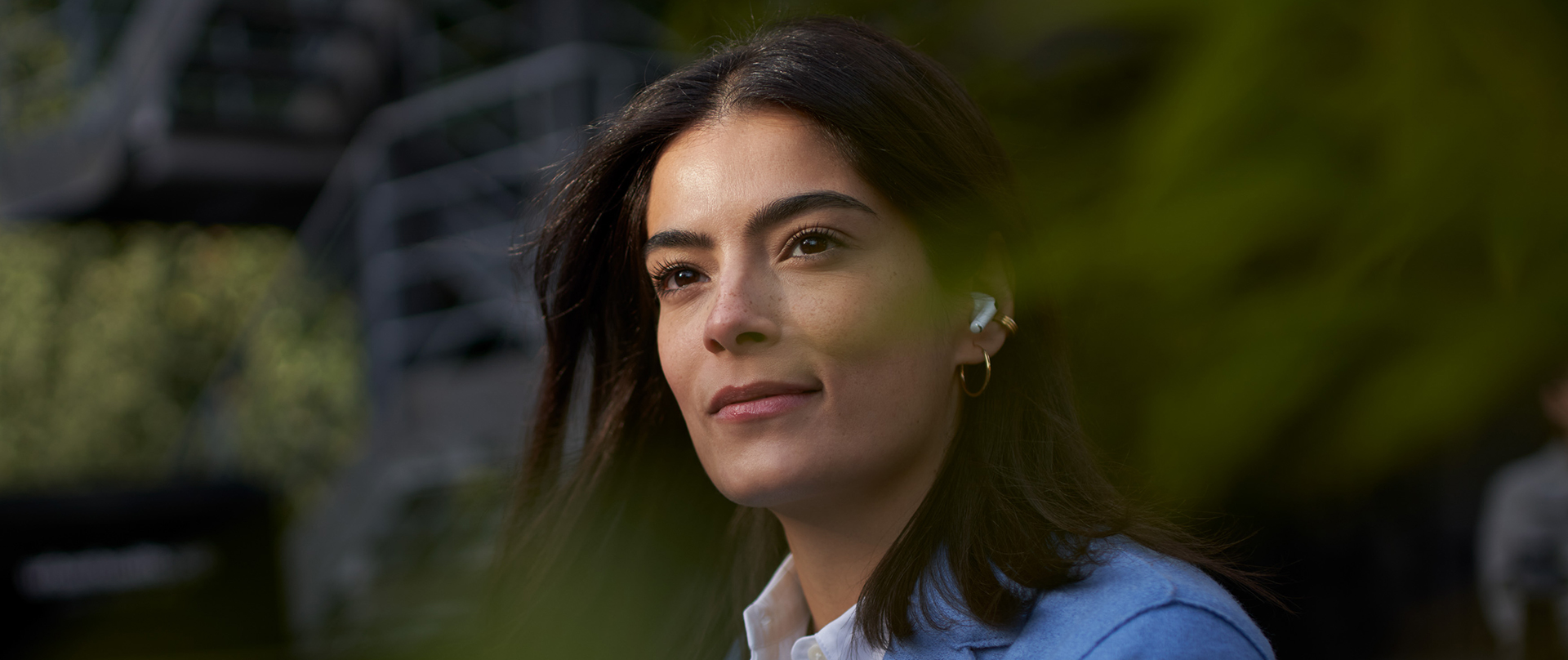 Sara Beit Saeid
Senior Consultant Agile Transformation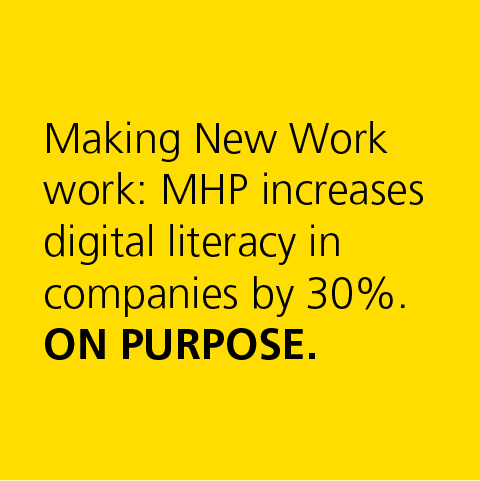 Digitalization is a state of mind.
Digitalization allows companies to be more flexible and more focused on customers. But this only works if employees can handle it. In other words, more dynamism in the market requires people who not only accept change, but also take a courageous approach and actively participate in shaping it.
Get all employees involved in change processes.
As an economic psychologist, Sara Beit Saeid knows that success relies on willingness to change and openness on the part of companies and employees. That is why she works on concepts that get all employees involved in change processes.
From Berlin she summarizes: "Digitalization does not mean the competences and skills of employees are pushed into the background. It's about using digitalization to enable people to do what they already do well, even better."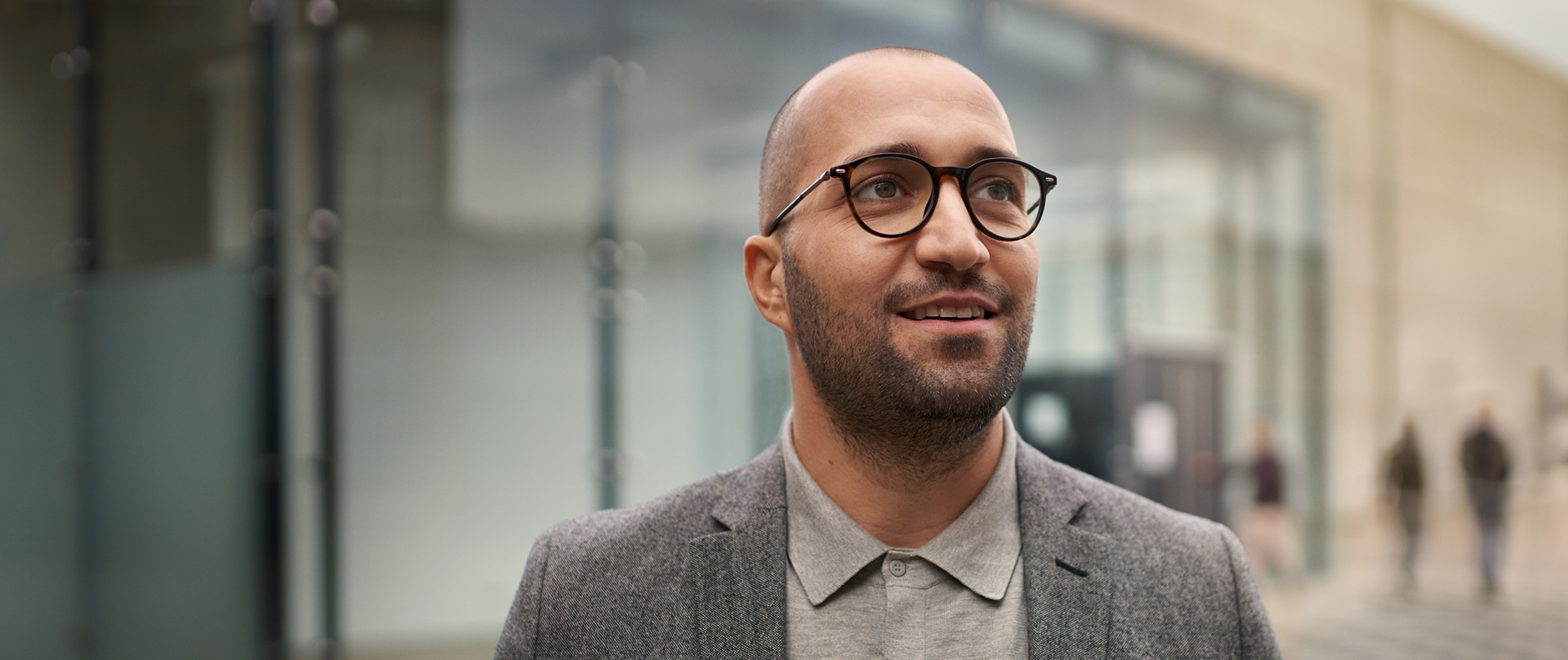 Aret Bedoyan
Associated Partner Customer Experience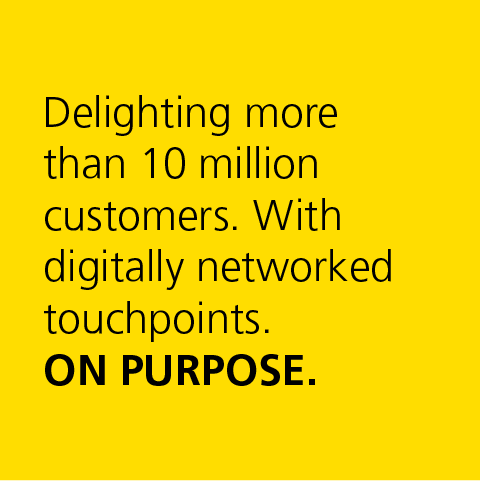 Making sure the customer experience is not a one-time experience.
Retail digitalization: Reaching customers on an emotional level only works when all touchpoints are in harmony, online and offline. To achieve this, the resulting data must be directly available and used intelligently.
Aret Bedoyan is an expert in customer strategies.
"More than ever, it is more important to know your customers digitally, to understand their needs and to attract and retain them in the long term." This is how he explains the playing field for sales and marketing in the future.
"Access to data and being able to learn from it in real time is vital to survival. Every customer touchpoint counts."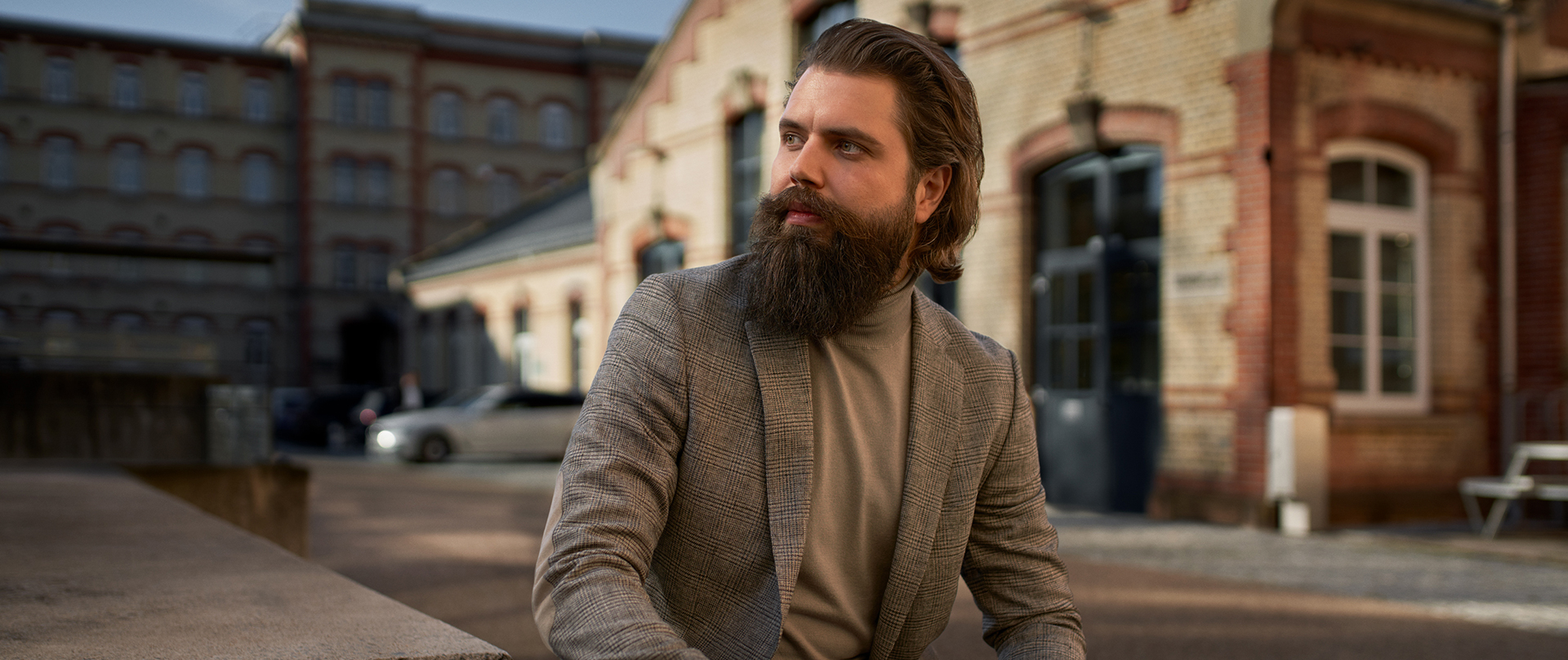 Alex Artamonow
Senior Manager Digital Platforms & Solutions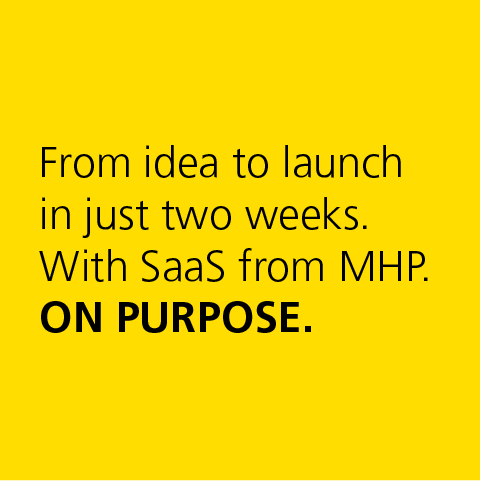 It has never been easier to place a product on the market.
Intelligently used data in the cloud enables completely new offerings, such as products that are self-optimizing and can be rolled onto all markets in real time. "Businesses are achieving tremendous agility with scalable cloud services. Things that used to take months are now possible in a very short time thanks to our digital modular system principle," explains Alex Artamonow in the courtyard of the MHPLab in Ludwigsburg.
Innovative SaaS solutions
As the avid driver of a classic Café Racer motorcycle, Alex knows the advantage of understanding a system in its entirety: "You can only make the right adjustments and be successful if you fully understand the complexities of a product. As we build our product business, we at MHP bring together all the skills for innovative SaaS solutions – expertise in understanding problems, solution design, software development and operations: everything from a single source!"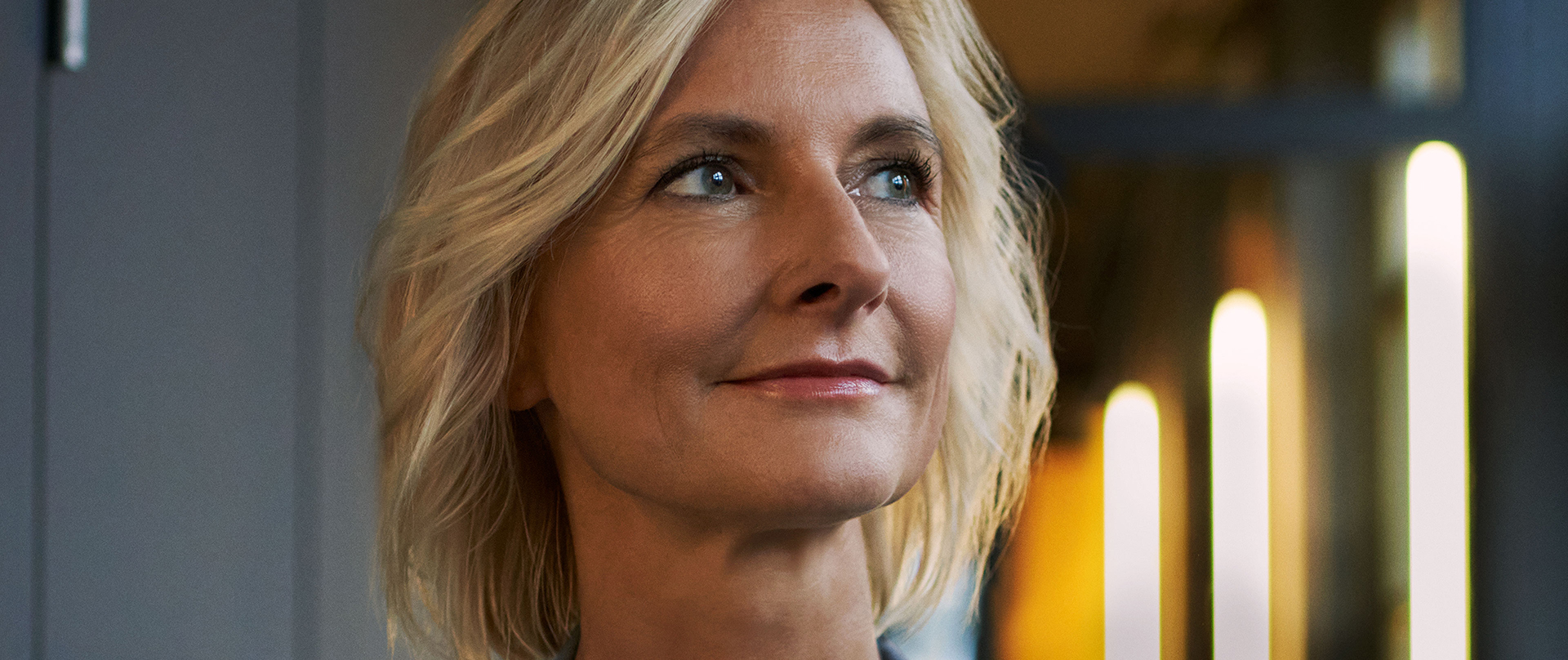 Susanne Drexl-Wittbecker
Head of Engineering Performance & Innovation Management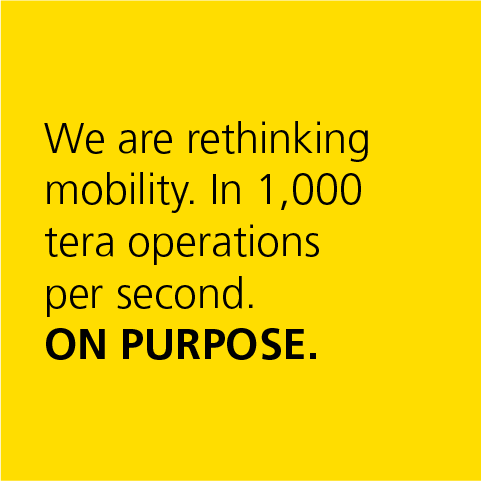 Always be one step ahead!
Digital technologies are transforming our daily lives in an all-embracing way – and nowhere is this more evident than in the mobility sector. To be at least one step ahead of the rapid development toward autonomous driving, a new, revolutionary type of thinking is needed – one that already requires thousands of trillions of computing operations per second to be possible.
Our basic understanding at MHP is that digitalization is a key tool for the upcoming changes in mobility; but it is not an end in itself.
Within our teams, we therefore work in a targeted, multidisciplinary way and along the entire value chain of mobility – from the ideation to the vehicle and onward to the entire ecosystem.
"As Head of Engineering Performance & Innovation Management, I can draw strength and ideas from my many years of experience both in industry and in consulting – and contribute synergetic insights and new ideas for the work of our teams. I know both sides and I know that what is technologically feasible is not the only thing that matters. It is also important that people in the ecosystem of mobility can both feel safe and move safely. That is why we in our teams pay close attention to lived diversity and disruptive thinking – this is the only way technology and emotion can be combined in a meaningful way. This is the only way we can create solutions for tomorrow with our customers today."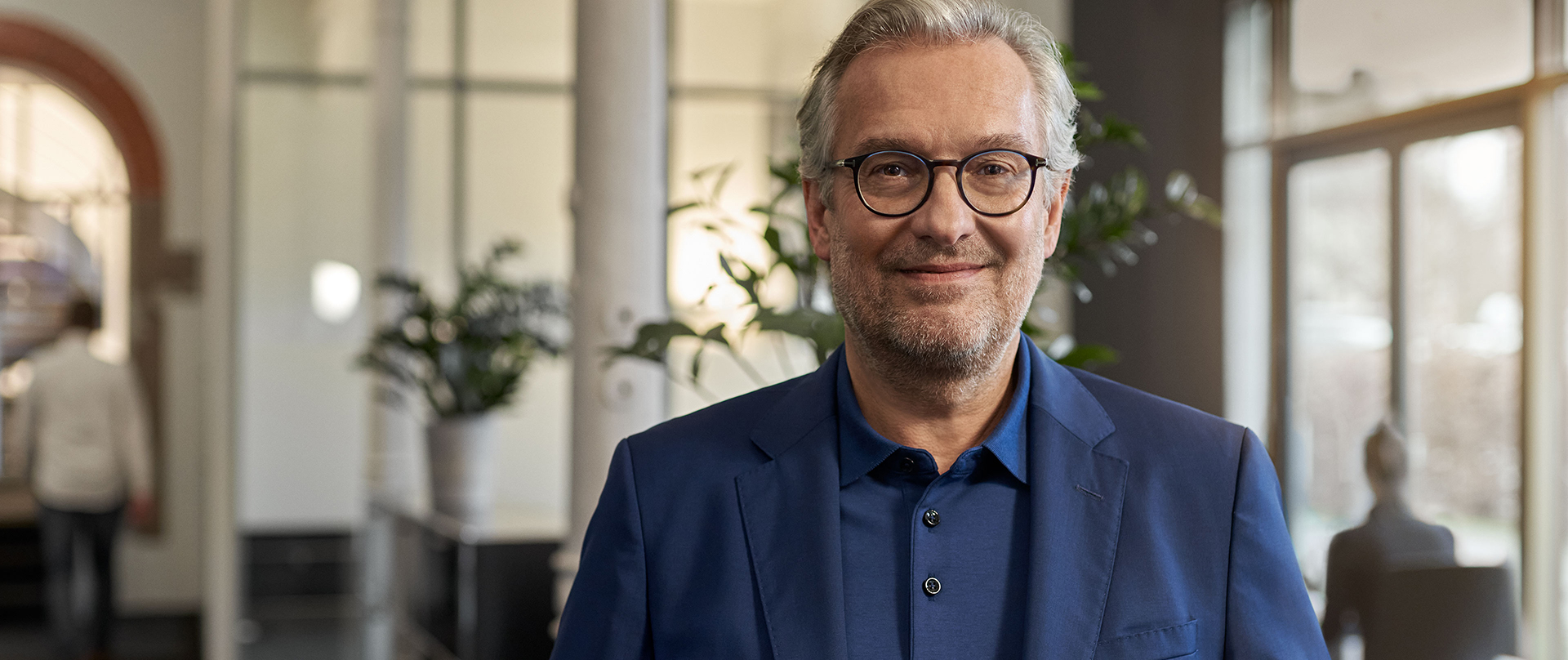 Dr. Ralf Hofmann
Co-Founder, Shareholder and Chairman of the Board of Management of MHP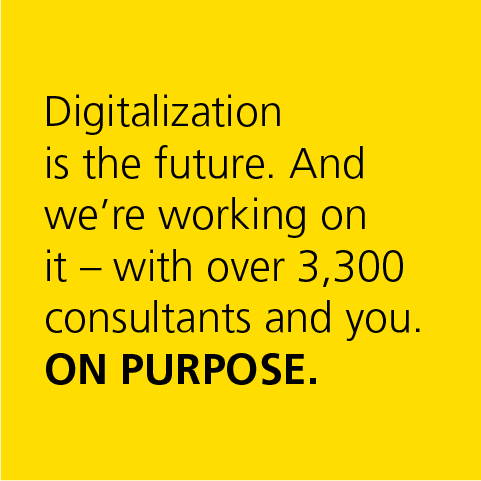 Actively shaping change – authentic, goal-oriented and passionate.
"As a co-founder I have been running MHP for over 26 years now. In those 26 years, the world has developed and changed greatly – first through globalization, then through digitalization.
My ambition, and that of MHP, is not only to observe the change in the economy and society, but also to actively help to shape it."
Today. For Tomorrow. At MHP, our future is right in front of us and we have the chance today to shape a better tomorrow.
More than 3,300 employees at 20 locations are involved in making technology usable for the transformation to a better tomorrow – together with and for our customers and partners. This is in line with our purpose of enabling you to shape a better tomorrow.
Our purpose drives us. It is our aspiration and we put it to work for our customers; from start-ups to medium-sized companies and OEMs. Is it your aspiration too? We would be thrilled if you would like to play an active part in shaping the future with us: