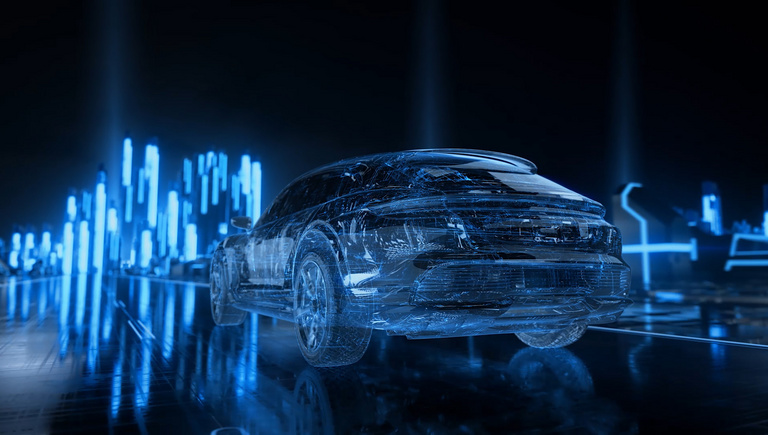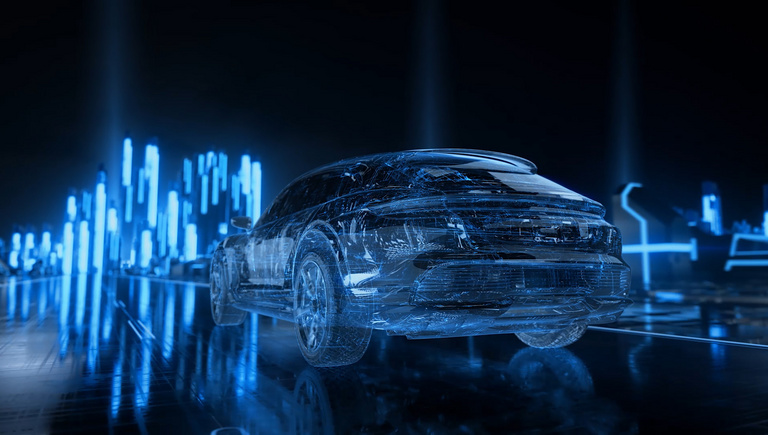 AI and Agile Working: Data Management reimagined
How the PAG development center in Weissach used a cloud-based platform to harness huge amounts of data.
Porsche is known worldwide for its powerful sports cars, which impress with their elegance both on the racetrack and on the road. Although designed for everyday use, they offer a unique driving experience – with the legendary Porsche 911 leading the way.
The development center in Weissach has served as the innovation center and think tank for new Porsche projects since 1971 and forms the basis for the brand's global success. Porsche designs and creates initial prototypes here, tests aerodynamics, safety, acoustics and electronics, and develops new drive systems, steering and chassis systems. The development center combines traditional craftsmanship with modern technology.
In future, managing rapidly increasing levels of complexity and the wide variety of configurations, while also maintaining the exceptional quality standards that Porsche is known for, will also require an even more effective and efficient test and measurement data management system.

Utilizing the potential of the constant flow of data
The standard solution used by many companies is a costly, decentralized, manual data storage and management system with limited storage capacity, which results in inefficient work processes. Porsche wanted to avoid this at all costs. Meeting its stringent requirements for a secure data archive would also require time and focus.
At the same time, the use of AI and machine learning methods plays an important role in unlocking the full potential of its valuable data. PAG Weissach was therefore looking for the optimum solution to meet all of these criteria and for a platform able to manage virtually unlimited volumes of data and generate the added value this holds.
Breaking down data silos and revolutionizing data management
Working together with MHP, an almost perfect solution was found in KVM (Konsolidiertes Versuchs- und Messdatenmanagement). This consolidated test and measurement data management solution is a cloud platform in Microsoft Azure based on microservices. Using the platform, Porsche can easily record data and metadata, efficiently manage the storage, administration and analysis of this data across different departments, and keep all of it available at all times, as part of a future-oriented platform strategy.
Data silos were broken down or avoided completely by replacing decentralized drives and servers with centralized Azure cloud solutions. Machine learning and AI can be applied in this improved environment to analyze larger and more complex data volumes, obtain results more quickly and precisely, and provide completely new insights.
This allows new potential to be unlocked and means that as yet unknown risks can be minimized or avoided completely. Employees and developers can focus on their core tasks, as it is straightforward to implement and assure data governance and compliance requirements, data security and GDPR.

KVM implementation promotes agile working
Flexible employee support ensured this technological advancement could be implemented seamlessly. The previous technical framework and established working and development methods achieved consistently high-quality results but, from a data point of view, there was always scope to optimize the efficiency of all the work processes involved.
Employees quickly adopted the necessary agile working methods and incorporated them into their work. Various workshops on adaptable, fast, flexible and effective SCRUM methods and transparent communication also facilitated this process.
Technology, software, methodology and people ultimately worked hand in hand to make the implementation of KVM a success.
Efficiently mastering the complexity of the future
A live event was held to increase familiarity and acceptance, which contributed to this positive development and especially to promoting an openness to change. An interdisciplinary, agile ONE team comprising several specialist areas and the Porsche AG and MHP IT departments also helped in this regard. Thanks to these essential steps, the speed to market from preliminary study to productive cloud platform and the provision of the first use cases was less than 18 months.
The use cases cover a wide range of areas, including vehicle acoustics and noise measurement, calibration data measurement, interior emissions, an exhaust gas database, engine test beds and aerodynamics. Instead of focusing additional energy on data management tasks, the innovation center can now concentrate on its core tasks and creative solutions.
This has created the framework that Porsche needs to more quickly and efficiently adapt to future complexity and respond to new challenges. All without compromising quality.

Conclusion: data all-rounder KVM addresses overall challenges
"It's incredible, it's exactly what we needed!" enthuses a calibration engineer, talking about the "virtual sensors" proof of concept. And with good reason: the flexible technology and scalability of the KVM platform will allow PAG Weissach to more confidently meet all kinds of challenges in various development areas.
With the help of MHP, the development center is now even better equipped to handle problems relating to the integration of different system landscapes, data governance, cloud architecture and the management of large data volumes, data analyses, AI and machine learning, and individual front-end applications.
The KVM platform is now used to manage a data volume of more than 250 TB, available to about 1,400 employees in 20 departments, and 24 use cases have been implemented.
Voices
"I'm convinced that the key to future success is data. Only those who intelligently manage and analyze data will be able to generate the added value needed to open up future opportunities. With KVM, we have now created the basis for measurement and test data that will allow us to do just that. As part of our overall strategy, we have put in place an analysis platform, which means that data is available 24/7, is consistent and can be analyzed to give us access to all the information that previously remained unidentified."
Ready for more?