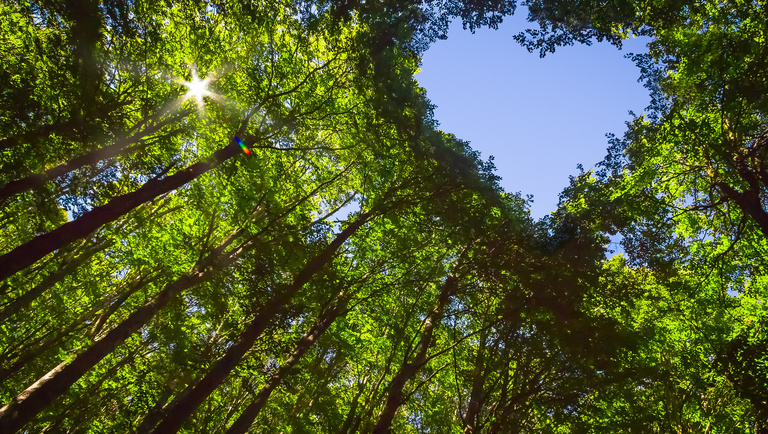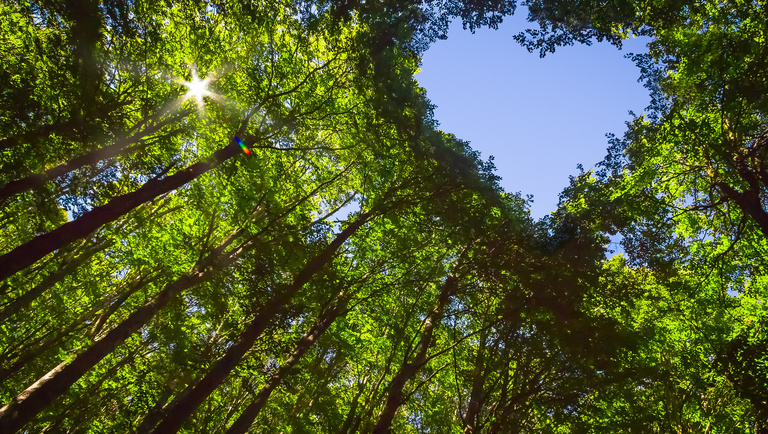 Earth Day 2023
Why Investing in Our Planet Is Worth It From Every Perspective
Every year, Earth Day makes us focus on the importance of our natural resources.
Various sources of data show that there are no economic alternatives to consistent environmental protection.
Companies need to establish themselves as sustainable in order to remain viable for the future.
"Invest in our planet" – the motto of this year's Earth Day is both an emotional wake-up call and an urgent commitment. Since 1970, support for environmental protection has been shown every year on April 22 to raise awareness about various sustainability issues. Earth Day has now become a global movement involving more than 190 countries. The day serves as a platform for promoting sustainable practices, environmental protection and the need to protect our planet for future generations.
Action is cheaper than doing nothing
The figures show that it is time to act: In March, a study by the German Federal Ministries for the Environment, Economic Affairs and Climate Action revealed that in Germany alone, the cost of climate change could amount to up to 900 billion euro between 2022 and 2050, depending on the global warming scenario. Since the turn of the millennium, the costs incurred have amounted to a whopping 145 billion euro. And that's not to mention the intangible consequential costs, such as health impairments, which cannot be measured in monetary terms. For industry in Germany, such a development threatens a decline in gross domestic product of 0.6–1.8 per cent by 2050. The climate crisis is therefore not only an enormous challenge from an economic perspective – it is also an urgent task for politicians and companies. Although the consequential costs cannot be completely eliminated, targeted adjustment measures can reduce them from 900 billion euro to 350 billion euro in the negative scenario. So doing nothing is definitely more expensive than taking action.
Companies are part of the solution
Industrial companies in particular are directly affected by the consequential costs: Material availability, supply chain failures and declines in demand are just some of the risks. But industrial companies are also part of the solution – through bold investments in sustainable solutions and innovative technologies. This is not only about minimizing risks, but also exploiting the enormous business potential and understanding investments in sustainability as a driving force. The first step is to recognize the sustainability credentials of the company. ESG frameworks and KPIs help to present the company´s performance transparently and to manage investments in an impact-oriented manner – in other words, in terms of the greatest business potential and the greatest risk versus ability to minimize environmental damage.
ESG is the currency of the future
Sustainability metrics are playing an increasingly important role on the global capital market. ESG ratings have long been decisive factors in the rate of interest on loans, and private investors are also attaching increasing importance to sustainable investments. ESG metrics are therefore crucial for capital market-oriented companies. Without digital solutions for the holistic collection of relevant ESG data, transparency takes a lot of manual effort. Here it is important to use digitalization and analytics methods as a catalyst for the efficient collection and control of ESG metrics, in order to use free resources for optimizing the metrics and create real added value.
So why hesitate any longer? "Invest in Our Planet" is not only the main ethos of Earth Day, but also a dedicated appeal to companies to ensure future economic performance and competitiveness through sustainable action.
Our advice: Invest in our planet – for our common future as a society and to expand your economic performance. Let's master the challenges together and invest courageously in a sustainable and prosperous future.