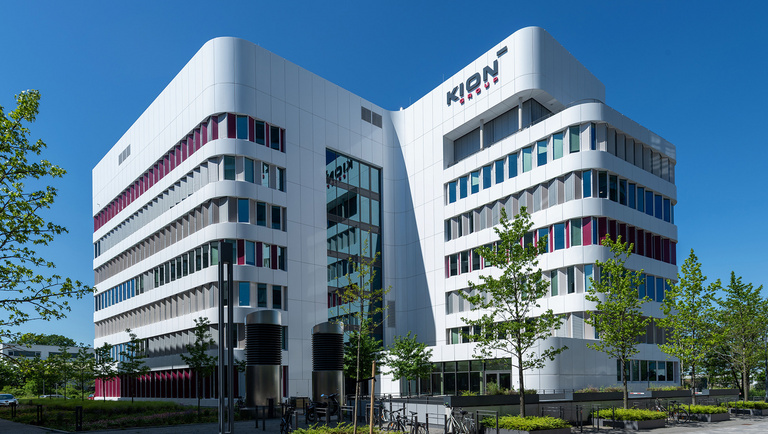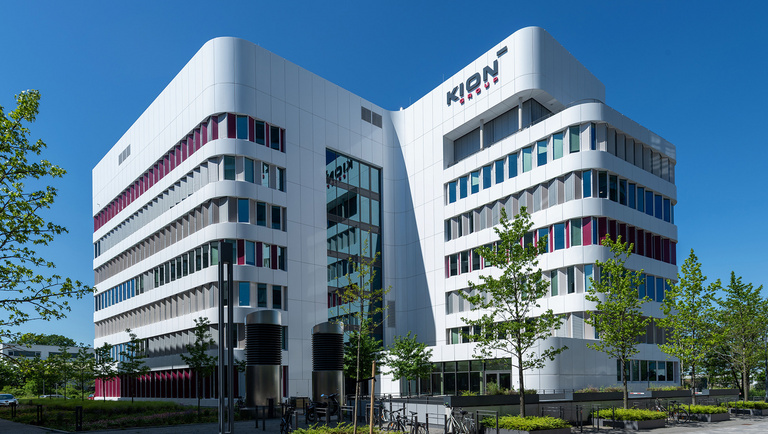 Procurement Champions
Change Management for the Digitalization of Procurement
MHP & KION
Enabling global rollouts through holistic communication and enabling concept
For some time now, e-Procurement has been one of the main areas of focus for digital transformation initiatives. Replacing inefficient, manual processes with digital tools is a sure-fire way of identifying significant savings potential and creating capacity. The KION Group recognized this, and, back in 2019, launched a comprehensive e-Procurement & Digitalization Initiative for procurement and supplier management. The KION Group is a global leader in intralogistics for supply chain solutions and has more than 40,000 employees in over 100 countries. KION's best-known brands include STILL, Linde Material Handling and Dematic. The KION Group is Europe's leading supplier of forklift trucks and warehouse equipment, and is the world's largest provider of integrated and automated supply chain solutions.
---

Project Kick-Off – "KION e-buy"
KION's e-Procurement & Digitalization Initiative began with the brand-new digital ordering platform "KION e-buy", which employees can use to easily, quickly and securely place orders directly with suppliers. The new central platform is used to procure indirect materials, such as work tools, consumables and even simple services, and replaces the previous time-consuming, analog processes with a holistic procurement content management system, combining internal processes such as budget reviews and approvals into a single tool.
Successfully rolling out digital solutions requires a strategic change, communication and enabling concept (including implementation stages) that puts the user at the center. KION found a skilled partner for this process in MHP. The company supported the KION Group in organizing and planning the global rollout from its inception in 2019. It remained available throughout the project to assist KION with its expertise in communication and enabling strategies.
A holistic communication strategy from day one
For projects to succeed, it is vital that communication begins as early as possible. This is why MHP was tasked with developing a communication strategy for the pilot implementation of the "KION e-buy" digital ordering platform at STILL GmbH in Hamburg, Germany.
This strategy was aimed at the relevant stakeholders and included specific storylines and key messages for communicating across three organizational levels:
The added value that the project would bring to KION's strategy (target group: management)
The comprehensive improvements and potential it offered for procurement and business (target groups: procurement, accounting, requesters)
Answering the key question for individual users of the platform: "What's in it for me?"
Overarching change story at the core of communication
This project used business storytelling and a storyboard developed especially for KION. Fictitious champions from KION's procurement and business divisions featured in comic strips that demonstrated their challenges and wishes, and the impact that their current working situation had on their day-to-day lives. Most importantly, the strips showed how "KION e-buy" could help make things easier. Along with these comics, MHP also developed other resources, including postcards, stickers and posters intended to be distributed in time for the anticipated go-live date. The resources were also designed in such a way that they could be easily scaled up for subsequent rollouts across the other regions where the KION Group is present.

Focus on people
Ensuring that users were empowered during the rollout was just as important as communication. For this reason, a key component of MHP's enabling strategy was to implement target-group-specific empowerment measures to make the transition from paper-based ordering processes to a digital solution as easy as possible for all users. Involving all relevant stakeholders from an early stage was MHP's highest priority from the very start of the initiative.
Just like the communication concept, the enabling concept was designed so that it could also be used for future rollouts of the platform. In order to ensure that the intended enabling measures did in fact empower the users, they were tested out by selected representatives from the relevant target groups. The two-stage development and validation process carried out in close coordination with those involved in the project resulted in a wide-ranging, future-oriented enabling concept. The empowerment measures included training materials with FAQs, a comprehensive handbook and explanatory videos with recorded click sequences where the champions from the change story led viewers through specific use cases. MHP also organized an on-site training week in Hamburg with the users involved in the pilot.
Overcoming obstacles despite the pandemic: Going live
The COVID-19 pandemic and its consequences brought the implementation to a standstill and suddenly made the planned on-site appointments and events impossible. The team had to quickly adapt to the new, challenging circumstances. The flyers and postcards were sent digitally rather than handed out in person, and MHP redesigned the planned stickers as GIFs. In just two weeks, the training concept was overhauled in its entirety and the training sessions that were originally going to be held on-site were converted into remote sessions held on Microsoft Teams. MHP also developed a remote-support concept with virtual Q&A sessions to support users and answer any questions that arose, even after the launch. Despite the unfavorable circumstances, the team managed to meet the planned go-live date and the pilot project was completed successfully.
At the end of 2021, the partnership journey entered its next phase when KION engaged MHP to lead the international rollout of "KION e-buy" across the KION Group's various brands.
Back in the fast lane – parallel rollouts of "KION e-buy" and "KION e-source"
KION's trust in MHP and the success of the partnership meant that MHP was also commissioned to lead the international rollout of the new "KION e-source" supplier portal across the KION Group's brands. This was another core element of KION's e-Procurement Initiative, intended to improve collaboration between KION and its suppliers in a lasting and future-oriented manner. The new solution centralizes supplier management and allows contracts to be awarded and requests processed in a highly efficient way.
Since "KION e-source" is used by both internal and external stakeholders, the communication and enabling concept had to be adapted from the "KION e-buy" rollout.
As was the case with "KION e-buy", internal users took part in remote training sessions on using "KION e-source". When it came to onboarding external users, all suppliers from the EMEA regions were invited to a supplier information event where they learned all about "KION e-source" and its benefits. MHP also created a dedicated landing page on the KION Group website where further information and training materials were made available, enabling suppliers to prepare for the transition as effectively as possible.

KION and MHP continue their success story
For all the various challenges and the parallel rollouts, each involving different stakeholders, the KION-MHP partnership is a unique success story that has seen the two companies grow and develop together.
MHP and KION are currently in talks about continuing their successful partnership for the upcoming rollouts in North America and Europe, in part through new, web-based training and more dedicated communication measures.
Voices
"Many thanks for the great support in change management and professional communication work, which helped us a lot in our project to digitalize purchasing."