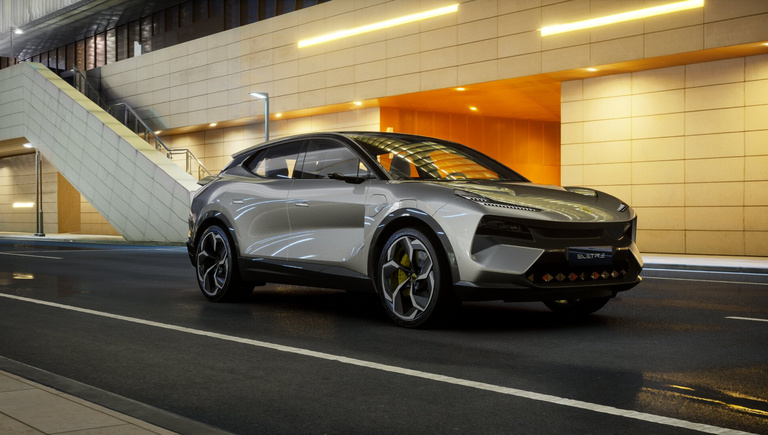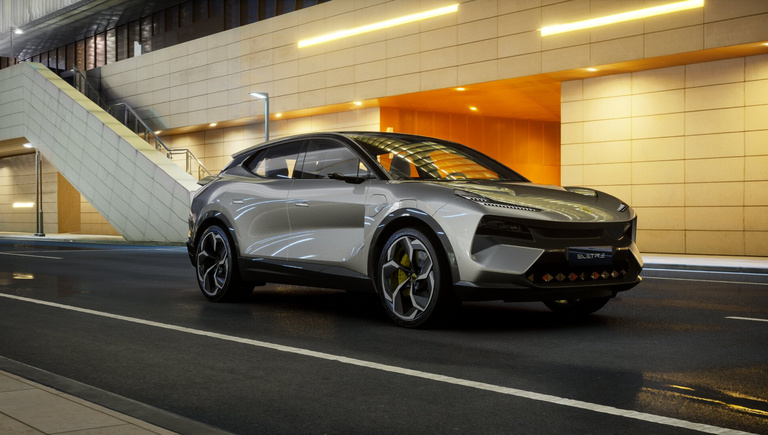 Electrifying: Lotus Eletre meets virtual reality
To stand out in the highly competitive electromobility market with the new battery-powered SUV Eletre, the automotive manufacturer Lotus decided to launch an immersive, interactive product visualization solution. The company relied on the expertise of MHP for the implementation in virtual reality.
The electric SUV Eletre from automotive manufacturer Lotus is exactly what the mobility revolution needs. The name "Eletre" comes from Hungarian and means "awaken to new life", which refers to both the electric mobility sector and the new aerodynamic design paths that Lotus itself is treading. The vehicle offers customers emission-free, electrically powered driving pleasure in a competitive package. With its two electric motors, the Lotus Eletre provides more power than conventional vehicles, thereby seamlessly lining up with the upper class of electic SUVs. According to manufacturer the Lotus Eletre goes beyond the traditional vehicle categories and ushers in a new era of purely electric performance, practicality and versatility.
---

Visually exciting debut of an electric car
What sets this special vision of sustainability on four wheels apart is a spirit of innovation that has shaped the company's history since its beginnings in 1948 – when engineer and racing car designer Colin Chapman founded the company in his spare time. The launch of the new vehicle in March 2022 had to be correspondingly innovative and offer fully immersive product visualization that reflects its modernity and uniqueness.
The aim was to set this show car apart from traditional vehicle categories, even virtually, and to offer customers and interested parties a detailed, three-dimensional experience they wouldn't forget anytime soon.

Detailed interactive insights into the future
As an interdisciplinary team with a wealth of experience in developing different OEM platforms, MHP was the ideal partner to transport this trailblazing vehicle into virtual reality. After all, this couldn't just be a simple 3D simulation, but rather an interactive experience that gave customers a detailed insight into the vehicle and how it works. The challenge was to create a compelling virtual call-to-action from within the visualizer that would strongly encourage early pre-orders of the Lotus Eletre.
The challenges of this first joint project between Lotus and MHP and the associated expectations were correspondingly high.
In addition to high visualization quality, the game engine had to ensure a user interface with reliable product interaction options. Furthermore, the vehicle was still in an early stage of development, so close coordination and collaboration with Lotus' Design Department was required. All of this had to be implemented within a relatively short project period of just three to four months.
Experience platform for a strong omni-channel approach
Motivated collaboration developed quickly between the two new partners over the course of these few months.
This resulted in an immersive experience platform that, owing to its features and extensions, could be used as an omni-channel approach though websites and app-based options.

New, customized shopping experiences
The multifunctional approach and the modular platform also enable the development of agnostic solutions in other industries. Various products can be staged photo-realistically. Real-time visualization creates interaction possibilities for numerous different use cases.
Particularly in an age where e-commerce is becoming increasingly important for people's everyday shopping experiences, this can be a game changer that takes the virtual shopping experience to a whole new level.
Configurations and quick changes are possible at a very early stage of development, which would require far more time and effort using a traditional design approach.

End customers can view the corresponding product from all angles and in all its dimensions to familiarize themselves with it.
This is particularly important for complex designs such as an electric vehicle but can also be applied to other large or small items for a more direct and immersive shopping experience – similarly to entering a physical store where shoppers can hold the goods in their hands.
Lotus has already recognized the potential of this technology with its presentation. The response on the market has been consistently positive.With this approach, the company successfully intensified traffic to the website and considerably increased the interaction rate.
Conclusion
Lotus thereby meets the demands of modern consumers who no longer wish to simply buy a standard product, but instead want to get involved in the design process themselves. The cloud-based product visualization in the configurator offers customers an interactive virtual shopping experience and the tailored design of the Lotus Eletre.
In addition, owing to customer satisfaction with the end product, a strong relationship of trust developed from the collaboration between Lotus and MHP. This will also form the foundation for new, successful projects in the future.
---