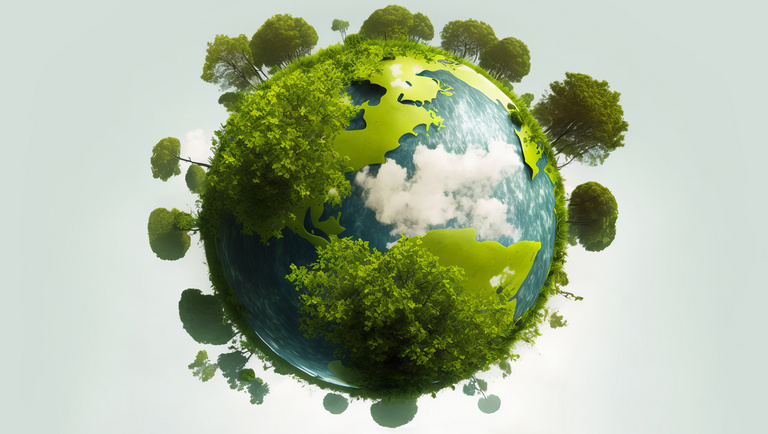 Blog
Published on: 05.04.2023
2:23 mins
How Companies can embrace the EU Green Claims Directive
Get ready for the Impact of Climate Change
The United Nations' 6th IPCC Assessment Report confirms to the global community that it has failed in the fight against climate change.

With the Green Claims Directive, the EU Commission is now introducing an instrument to prevent greenwashing in product claims.
"Humanity is on thin ice, and that ice is melting fast" - this statement by UN Secretary-General Antonio Guterres sums up the findings of the "Synthesis Report of the IPCC Sixth Assessment Report (AR6)". This is because the measures implemented so far to reduce greenhouse gas emissions fall short of ambitions and lead to an expected global warming of 3.2 degrees Celsius by 2100 - far above the global target of the Paris Climate Agreement of less than 1.5 degrees Celsius. The consequences of this scenario are devastating: the effects will be felt as early as 2050 - by current and future generations. Wildfires, floods and extreme climate events will become the norm, water levels will rise by one meter, and mortality rates due to high temperatures will increase dramatically in parts of the world.
Manufacturers can make a more effective contribution to climate protection with data transparency and digital tools.
More transparency: the EU Commission's Green Claims Directive
Independently of the latest findings of the IPCC report and yet appropriately, the EU Commission immediately publishes a response: the "EU Greenwashing Directive - Substantiating Green Claims". According to the Commission, about 53% of environmental claims made by companies are "vague, misleading or based on unsubstantiated information" and about 40% are unjustified.
We have summarized the most important points of the directive
Overall, environmental claims must be scientifically substantiated and independently verified.
Corporate "net zero 2030 targets" or similar should also be verified and substantiated.
Claims such as "climate neutral" or "net zero" need to be substantiated by corresponding measures and a compensation rate.
Verification of the (very heterogeneous) 232 environmental labels is expected.
Environmental claims must specify whether they apply to the entire product or only parts of it. Life cycle data of products will be crucial for the communication of environmental data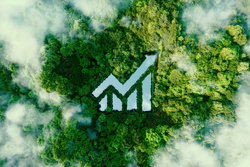 What does this mean for companies?
To meet the requirements of the Green Claims Directive, companies must first measure their environmental impact and define an effective decarbonization strategy. Methods and tools such as the MHP-Partners "Right. Based on Science" provide support. The XDC climate metric enables companies to determine their status quo, taking into account their own growth targets, and to derive a 1.5 degree climate strategy.
For industrial companies, there is also the product level. Around 90% of the greenhouse gas emissions of industrial companies are caused by products. With the Lifecycle Assessment methodology, companies can measure the environmental impact of their products and make targeted optimization decisions. In our whitepaper "Zero Impact Products", you will learn what measures can be taken at each stage of the lifecycle to enable products with no negative environmental impact while making a positive business case.
The measures and solutions for decarbonization are known. Data transparency and digital tools support an accurate approach. What is needed is an orchestrated implementation of measures and ambitious regulation by policymakers. Only by treating climate change as a common challenge and acting quickly can we avert the scenarios predicted in the IPCC report.
"Climate is a team sport" (Ursula von der Leyen).