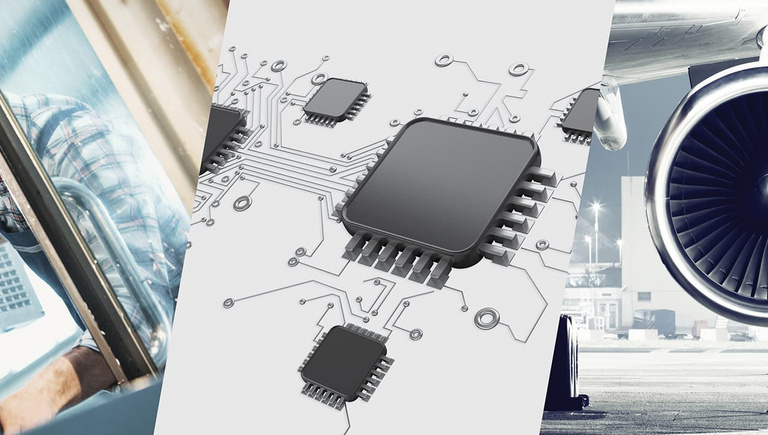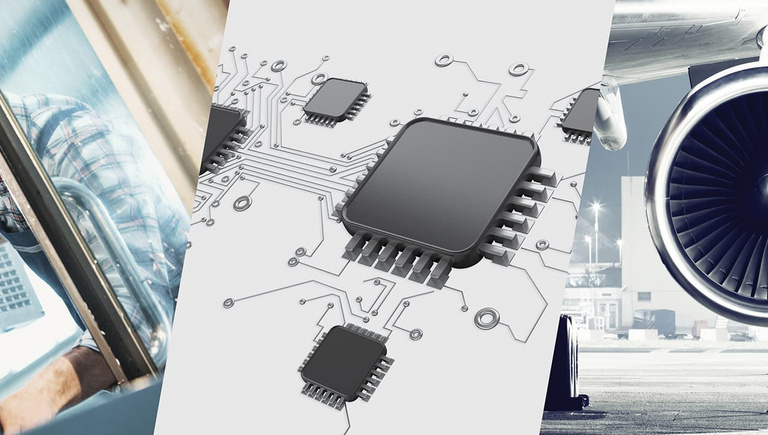 Manufacturing - from product to service
Customer-centric transformation through software and digital platforms.
Only a holistic approach to people and the environment can ensure the future success of a company.
Faster, more agile, always changing. Whether it's new working models due to the global pandemic or the complete shutdown of production sites and supply chains due to geopolitical events: We live in the VUCA World (Vulnerability, Uncertainty, Complexity, Ambiguity) and only those companies that react flexibly to new market conditions with precisely tailored measures can survive in this world in the long term.
Familiar patterns, such as differentiation through product features, will no longer be the sole key to delighting customers in the future. Only a holistic approach to people and the environment can ensure a company's success in the future. At the same time, ecosystems, stable supply chains and customer centricity must always be considered as important factors.
Regardless of whether it is a large corporation or a medium-sized company and whether it is a complex plant or for simpler contract manufacturing: In the fast-moving market, we often face the same challenges in mechanical and plant engineering:
How do I have to position myself as a company in order to be attractive to tomorrow's talents?
How can I counter increasing regulation and make a sustainable contribution to the environment?
How do I network optimally with my partners to offer the best solution for my customers?
How do I ensure a stable supply chain in an increasingly volatile world?
How do I transform a product-centric culture into a customer-centric company?
Manufacturing of the future
Sustainability is not an option

Sustainability becomes an integral part for the success of your company. We accompany you in the implementation for a better future.

The factory of the future

Use technology purposefully in the manufacturing context and create scalable value with Industrial IoT.

Smart Factory - the future of production

Linking production with the ecosystem and developing modular software is the key to a smart factory.

Digital Twins - Virtual images of products

With Circular Economy, Predictive Maintenance, Closed-Loop Engineering and more: Together we realize digital twins along the entire product lifecycle.

Reinventing product creation

Markets in upheaval, customers with the highest expectations, technologies with strong disruptive potential and compliance requirements of unprecedented magnitude require a new way of planning and implementing products and services.

Transformation from product to customer centricity

We design and implement new business models to respond to changing needs of your customers.

Sales & Service Excellence

In the age of Amazon, your customers are used to a seamless customer journey. We make this customer experience possible for your customers in B2B as well.

Solve problems before they arise

Use predictive solutions to identify emerging production failures early, better plan service technician calls, and increase customer satisfaction.
For many years, MHP has successfully accompanied the transformation at Volkswagen and Porsche to software-driven car manufacturers. Our services include both software development and all functional areas. MHP is therefore the ideal partner for mechanical and plant engineering to transfer the technological lead of OEMs to your company - thanks to tried-and-tested methods, always up-to-date expertise and our experience from the automotive industry.
Whether in processes, organization or technology: effectiveness and optimal efficiency determine our actions and services. Unleash the full potential of your company with our know-how and expertise.
People, machines, products and processes are merging with IT systems, IoT platforms and digital services.
Your contacts
Tobias Hoffmeister

President & CEO MHP Americas Inc.

Greg Reynolds

Head of Markets MHP Americas, Inc.