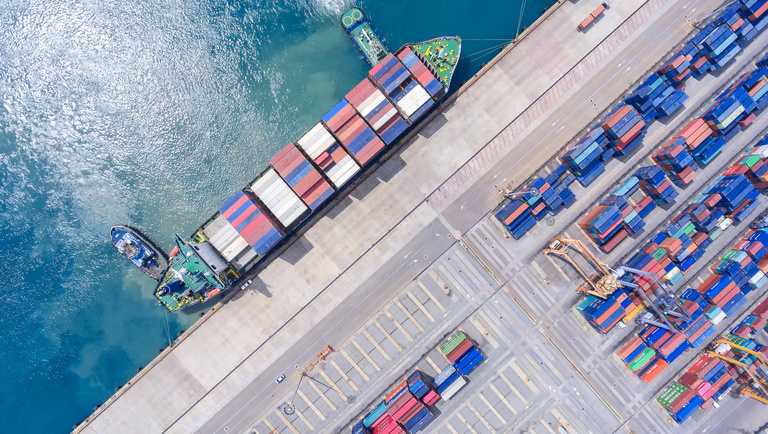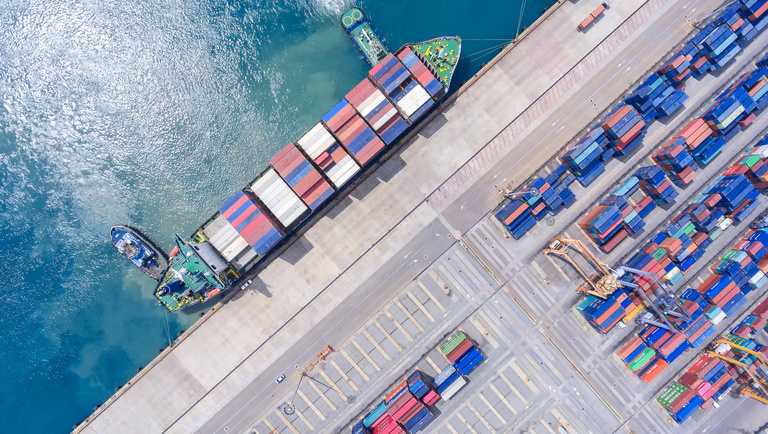 Logistics 4.0 & Transportation
More efficient, more effective, future-proof: New paths to successful customer centricity with end-to-end networking and digitalization.
The aim is to remain flexible with the help of automation, digitalization and networking so as to be prepared for all eventualities, including the unforeseeable.
Success factors for transportation and logistics range from reducing transportation costs to addressing the pandemic-related driver shortage.
As in many industries, data is considered key to all optimization processes in logistics management. Data analyses offer enormous potential for companies, especially when it comes to planning transport routes and distributing orders automatically. Shorter travel times, fewer empty runs, lower fuel consumption and lower CO2 emissions. Data-based route planning systems can significantly reduce overall transportation costs. This is an important factor for future-proof operations, especially in the face of rising energy and fuel prices.
In Germany alone, there is a shortage of over 80,000 drivers. The use of optimization software can provide the solution here as well. Increased effectiveness means that you need fewer vehicles and fewer personnel for the same orders. Realistic and feasible route planning reduces stress and overtime for drivers. This increases satisfaction and long-term loyalty to the company.
Increased sustainability on all routes
The increasing demand for last-mile delivery can be met by all-electric vehicles (BEVs). Sustainability is further strengthened when green electricity is used to produce green hydrogen. This makes hydrogen vehicles economically attractive and reduces the overall costs of carriers – even for long distances.
At the same time, environmentally friendly transport systems are increasingly becoming an important selection criterion when awarding contracts. In this context, the potential for further consolidation can create correspondingly high synergies and economies of scale.
Logistics & Transportation of the future
Cost optimization and customer experience

At MHP, we know the logistics industry needs efficient processes and at the same time high dynamics to react quickly to megatrends and create value.

Optimization only works end-to-end

Efficient networking, digitalization and harmonization are within grasp if you take a holistic view of your business scope and processes.

Sustainability drives competitiveness

Sustainability is essential to your company's success on the market.

Industry 4.0 and logistics 4.0

Not parallel, but closely interlinked: Development 4.0 must be firmly implemented across all specialist departments for a successful future.

Environmentally friendly vehicle fleet:

When building a sustainable vehicle fleet, we advise you on all the important variables, such as data transparency, ROI, battery life cycle and carbon footprint.

Artificial intelligence knows best

AI-based automation improves administrative intelligence and speeds up data-intensive operations in the logistics industry.

Internet of Things saves time and money

Integrating IoT into the logistics and supply chain industry increases efficiency, real-time inventory visibility, and fleet management.

Blockchain makes things faster and more transparent

Blockchain is one of the most important technological developments that will reshape the future of the logistics industry.

Big Data = BIG Opportunities

Data analytics still offer a lot of untapped potential in risk management as well as in route, warehouse, maintenance, and delivery planning.

Warehouse automation for efficiency and safety

From driverless vehicles to warehouse automation: The fewer human interactions, the higher the speed and productivity of warehouses.

Free data flow thanks to cloud computing

Cloud computing solutions provide increased connectivity, flexibility, and improved data-driven process optimization, among other benefits.
For many years, we have guided our customers from the transport and logistics industry through their successful transformation to software-driven providers. This transformation encompasses all functional areas, not just pure software development.
Our in-depth knowledge and wide-ranging experience in the automotive, and transport and logistics industries put us in an excellent position to transfer our customers' technological edge to your company. Our goal is to use our expertise to increase the impact of processes, organization and technology and to unleash the full potential of your company.
Your contact
You would like to learn more or would like a consultation on the topic?
Tobias Hoffmeister

President & CEO MHP Americas Inc.

Greg Reynolds

Head of Markets MHP Americas, Inc.