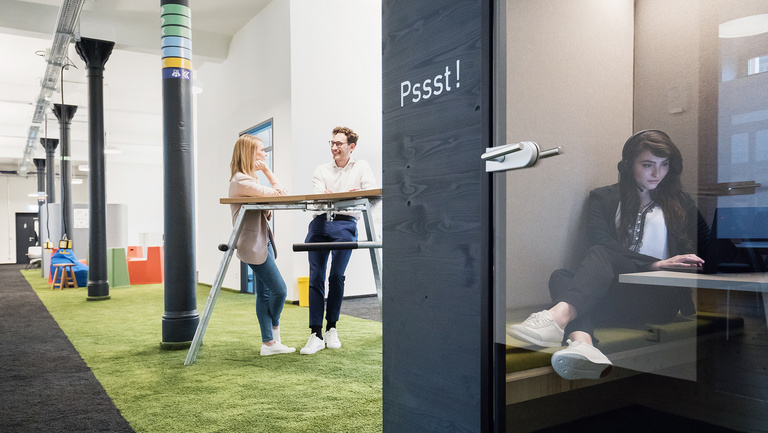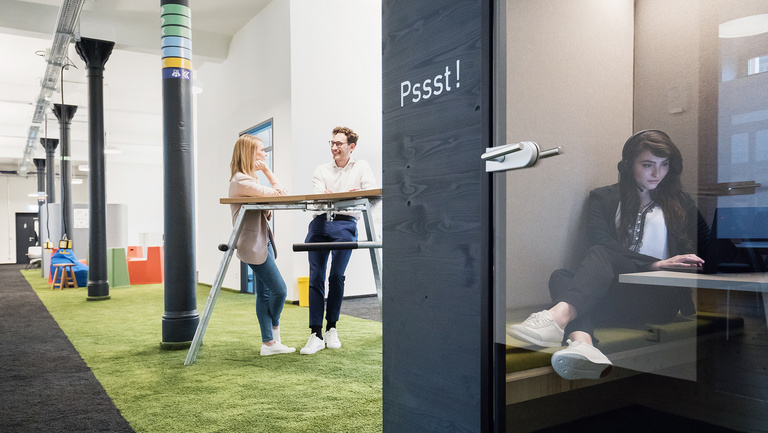 We're Looking for a Long-Term Addition to the MHP Team.
Are you interested in designing the future? We'd love to have you on board. Students can start a career with us even while still studying. It's your choice where you would like to begin, whether that's in consulting, a corporate role or sales. Whatever you prefer.
There's no long warm-up here at MHP. You become part of the team right away with responsibility for your own work and even the opportunity to work on live customer projects. We help you to identify your interests and strengths and set the right course for your career in consulting. It's a mutual commitment every step of the way.
We are always looking for young talent with the right profile and passion. Newcomers who want to blaze new trails and produce solutions for the future. Prospective professionals with completely different backgrounds, from computer science and business administration to engineering and physics. Explore and enhance your talents with our help!

Learning & Development
Practical learning and the right network – the first steps toward success.
Want to combine theory and practice? Nothing could be simpler. You can rapidly enhance your knowledge and skill set with MHP as your sparring partner. We don't just talk about digitalization; we make it happen every single day. We provide specific tasks to give you first-hand experience with digitalization content, strategies and technologies.
Structured training modules and outdated learning materials have no place in our learning experience. In addition to digital MHP online training courses, you will have access to the latest knowledge via LinkedIn Learning and your own Blinkist account. We help you settle into our teams and give you space to make your own decisions, but we're always here to help as your team and manager.
Benefits & Life Balance
Flexibility

… is essential for us and beneficial for you: We trust you to work the hours that suit your role and workload, whether you do that from home, in the office or when visiting customers. Coordinate with your team so that they know where to find you.

Internationality

We are becoming more global. How about you? At MHP, you can work on international project assignments in 16 offices around the world. Grow global.

Duty of Care

Our MHP office located at the Porsche Experience Center has been designed to include flexible workspaces, ergonomic seating, and healthy snacks for the best balance between work and well-being. Enjoy your work.

Sport & Health

We promote your health in many ways: with campaign days, our own sports teams and ergonomic furniture in the MHP office. Stay healthy.

MHP Spirit

MHP Spirit is about treating each other as equals and working together in a relaxed way: All MHP employees get to experience and influence the dynamism and flexibility of a growing company. Just feel it.

MHP Deals

You benefit from favorable conditions under Corporate Benefits and in the Porsche Employee Shop as well as selected tickets for our local sports teams such as the Atlanta Braves and the Atlanta Phoenix.

Diversity

We work together to create an environment that promotes diverse thought and equal opportunities for all, regardless of gender, culture or background. Be you, be different.

Equipment

Our business simply would not work without all the equipment we've come to rely on. Depending on the requirements of each project and role, all MHP employees receive an iPhone, different laptops. Stay connected.
Daily Life & Teaming