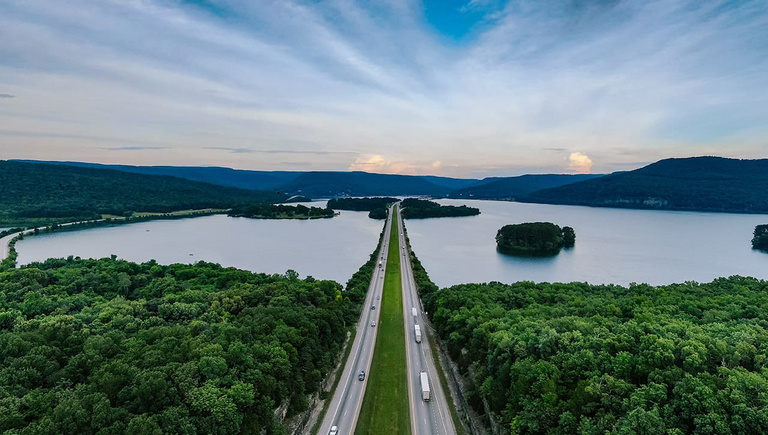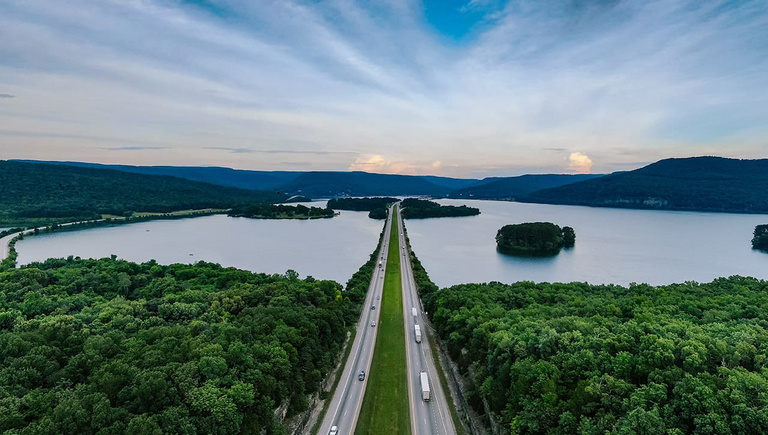 Sustainability Roadmap – A Route to Measurable Sustainability
The decade earmarked for implementing the United Nations' 17 Sustainable Development Goals (SDGs) has now begun. Between now and 2030, we must all make lasting changes to our world to prevent issues such as rising sea levels, extreme weather and negative chain reactions within global ecosystems. These are the scenarios experts predict we will be facing more and more if we do not achieve the 1.5 degrees global warming target outlined in the Paris Climate Agreement. It is hard to put a figure on exactly how much it will cost to achieve this goal, but the vast majority of scientists agree that the ecological and social costs of not achieving the target would far exceed the monetary costs. Governments have been actively responding to the situation for many years and are now introducing more and more strict measures that impact businesses across all sectors.
Companies now need to think about where they fit in the bigger picture and develop tailored strategies, processes and action plans so they can play their part in achieving a sustainable future. However, moving from theoretical commitment to practical action is easier said than done. We therefore recommend a five-stage approach: guidance, insights, focus on goals, review progress and continued developing. With our approach you will learn more about how you can create your individual Sustainability Roadmap based on this approach, and what the roadmap might look like.
Gradual Path to a Sustainability Roadmap
Our approach starts with the question "How can I make my company more sustainable?" to help you pinpoint the areas of your business with potential for sustainability. We then use these findings to create a vision with set parameters and determine initiatives that will help you achieve this vision for your business. We will then evaluate these initiatives to determine their feasibility and impact, link them with existing actions and repeatedly validate them at regular intervals. Finally, we will cluster and prioritize the initiatives taking into account your framework conditions and then use them to shape your individual Sustainability Roadmap.
The goal at the end of the roadmap is to have created an individual company that forms part of a digitalized, sustainable economy. This economy will make people the priority and go beyond producing goods and providing services to bring a benefit to every individual, your own company, other companies and, by extension, society and the planet. In its report dated January 7, 2021, the European Commission refers to Industry 5.0!
Control and Transparency
The control and transparency dimension focuses on understanding the culture and strategy relevant to the company and identifying starting points for shaping a holistic and sustainable organization. We use the 17 Sustainable Development Goals of the United Nations as a guide here, alongside the triple bottom line approach, which seeks to achieve balance between economic, ecological and social performance. Studies are now clearly showing that companies that pursue a sustainable strategy also enjoy a positive impact on their economic success. The latest investment market trends are also clear to see.
Furthermore, senior management need to live and breathe sustainability and promote this mindset throughout the entire organization. Everyone in a management position must be deeply committed to the strategy to actively shape and pursue sustainability. Systematic measurement of sustainability KPI performance is essential; new control parameters, such as the Reused Material Index or carbon footprint calculator, are required at every stage of the product life cycle. There is actually a whole series of such indicators; they are used alongside the Sustainable Development Goals themselves and are incorporated into various protocols and standards. Relevant examples include the Global Reporting Initiative (GRI) and the Sustainability Accounting Standards Board (SASB).
Technology and Processes
In keeping with the essence of Industry 5.0, digital technologies and resource-efficient processes enable companies to develop a sustainable and economically successful strategy. These aspects form our second dimension. We use our digitalization and technology expertise to analyze processes and identify potential for sustainable transformation. Sustainable energy management, complete transparency, and measurability in relation to the ecological and social criteria for supply chains and circular economy approaches are just a few of the results that companies evaluate individually.
Social Responsibility
People play a key role in ensuring the success of Industry 5.0 – technologies and processes alone cannot shape sustainable transformation. The social responsibility dimension places focus on social responsibility toward employees and customers as well as wider society and the environment.
To summarize, our approach to creating a Sustainability Roadmap helps companies achieve sustainability but also achieve "sustainable" corporate success through a holistic yet focused transformation. The crucial factors for companies are to identify appropriate, relevant sustainability KPIs, to integrate those KPIs into the individual target systems and to implement them across all dimensions via their Sustainability Roadmap.