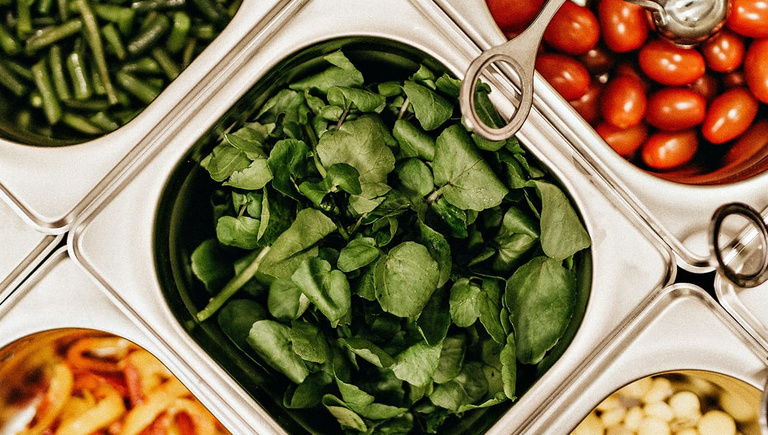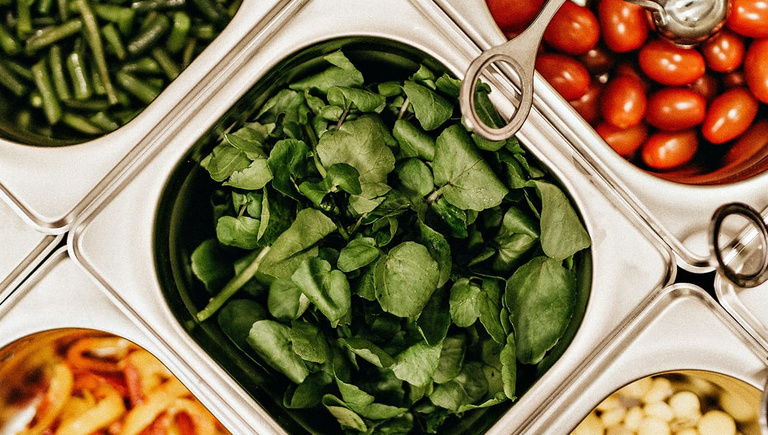 MEALLY: Sustainable Food Management
13 million tons of food in the waste
Everybody already knows that it's an issue – but you can't help being shocked when you look at the exact numbers: In Germany, around 13 million metric tons of food end up being thrown away every year. Canteens and cafeterias also contribute to this figure, with about a third of the food on offer being thrown away. This is not just an abstract ethical issue when you consider how many people are going hungry in the world, but this wastage also has clear negative effects. Preparing only as many meals as are actually needed would significantly reduce the global warming potential (GWP). With this in mind, you can see why the United Nations has set the target of reducing food waste by 50 per cent each year by 2030.
Technology-based approach to increase sustainability in canteens and cafeterias
For us as a consulting company, this presented a good reason to work with students on the Life Cycle & Sustainability and Information Systems Master's courses at Pforzheim University of Applied Sciences to develop a technology-based procedure for increasing sustainability in canteens and cafeterias. We have taken a very systematic approach: The first step was to carry out a use-of-potential analysis to determine the requirements for the application. Step two was carrying out an analysis of a typical canteen or cafeteria process to identify the main weaknesses that lead to food waste and a high GWP. We then used these findings to develop target processes based on an algorithm for better planning. In the third step, we carried out a sustainability assessment in which we accounted for the GWP of different meals. Step four of the project was the most important part: We designed the algorithm itself. It considers various factors to predict which meals would be ordered and how many servings would be consumed. The working processes in canteens and cafeterias can therefore be made much more sustainable and economical at the same time. We are convinced that this option is also attractive to many MHP customers since they usually operate large cafeterias.
ADMEDES Showcase the Benefits of MEALLY
The experience from the ADMEDES cafeteria shows just how well the prototype is working already. ADMEDES is a manufacturer of medical product components based in Pforzheim, Germany. The company has been involved in the project from the start, offering valuable insights from practical experience and providing data to train the algorithm. In the end, MEALLY was implemented in the company very successfully. At the beginning it was already evident that ADMEDES was making excellent progress with reducing food waste. However, implementing MEALLY has allowed the company to make its cafeteria processes even more sustainable. Another additional benefit is that the precise forecasts mean that food orders can now be processed more quickly and effectively. In addition, the project has once again highlighted the importance of sustainability in all areas and the central role that digital technologies play in creating sustainable processes.
We believe the project with Pforzheim University of Applied Sciences was a great success for two reasons:
First, because of the direct contribution we make with MEALLY – at ADMEDES and at all other companies that want to use the software. And second, because this use case shows how easy it is to combine ethical and economic goals. This should greatly motivate the decision-makers at the top of companies to take on more social responsibility.