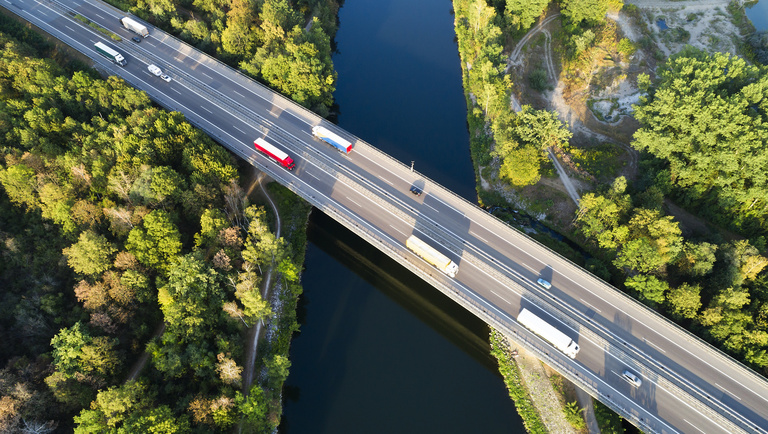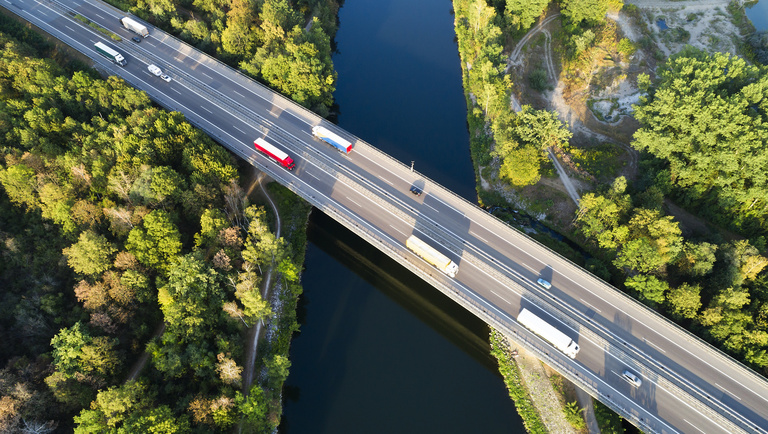 Green Logistics
Why the Transformation to Sustainable Logistics Needs to Happen Now!
Green or sustainable logistics is not only an important tool in the fight against climate change, but also has a lot of entrepreneurial potential.

It is subject to many external framework conditions, but also offers a great deal of creative freedom.

With predictive planning and the right tools, green logistics can become business success factor.
Integrating sustainability into the entire value chain is now a key success factor for companies. It is therefore logical to establish structures within logistics that are resilient and reliable, while at the same time reducing the environmental impact. However, some companies find it difficult to address these requirements. This is partly due to a lack of government incentives, high competitive pressure and unclear developments in technology and legislation. In addition, many do not know what questions are the right questions to ask. In many cases, there is also a lack of understanding of the relevant issues.
Green logistics is imperative
Despite all this, it is important for companies to engage with green logistics; it can help ensure long-term business success through saving costs, enhancing competitiveness, boosting reputation and minimizing risks. This sustainable approach includes logistics strategies, structures, processes and systems to create environmentally friendly and resource-efficient logistics processes. It integrates environmental aspects such as transport, storage and distribution, while also taking digitalization into account, for instance to reduce energy consumption, waste generation and greenhouse gas emissions.
Green logistics supports company success
Green logistics can help companies to minimize their environmental impact, comply with legal requirements, and at the same time ensure long-term financial success and comply with regulatory requirements while securing long-term financial success. Drivers and megatrends that justify these efforts include:
Building an efficient supply chain that reduces emissions while saving costs
Stricter legal regulations that can be expected in the future as a result of the challenges of climate change
Competitive advantage through early and strong communication of the company's green credentials
Green logistics has to be designed
The switch to green logistics consists of a variety of approaches and requires a systematic approach. Areas of action that companies should focus on are green inbound and outbound transportation, and green warehousing.
Green inbound and outbound transportation includes optimizing routes and cargo, using alternative fuels and energy-efficient vehicles as well as using digital platforms. This enables companies to reduce distances traveled, minimize fuel consumption, and reduce CO2 emissions. In addition, with today's software applications, data from various sources such as inventory, suppliers and customer demand can be centralized and made available in real time, providing efficiency gains.
Green warehousing is an optimization approach to warehousing that focuses on reducing the environmental impact of warehousing operations. This includes sustainable practices and technologies that minimize the consumption of natural resources, reduce waste and decrease carbon emissions. Examples include energy and resource efficiency, as well as the construction of circular systems, such as reusable container circuits. By adopting green warehousing strategies, companies can reduce their environmental impact, improve their reputation as a socially responsible company, and reduce their operating costs.
On the journey of switching your processes to green logistics, MHP provides End2End consulting in process optimization, digitalization, and sustainability.
This enables you to create the right roadmap for a digitalized and integrated process landscape that benefits both your business and the environment.