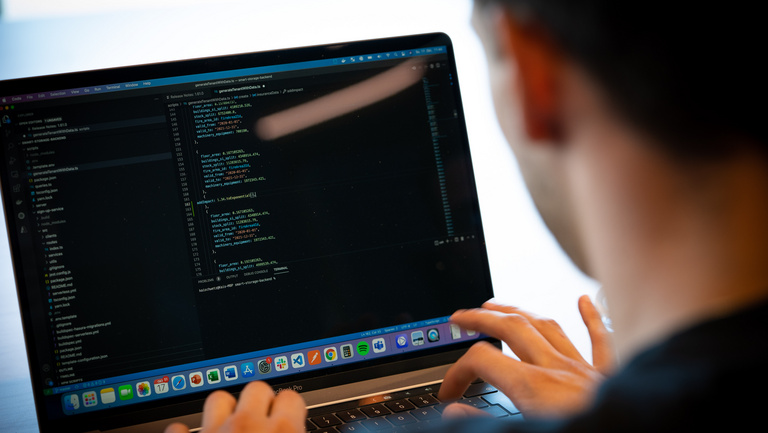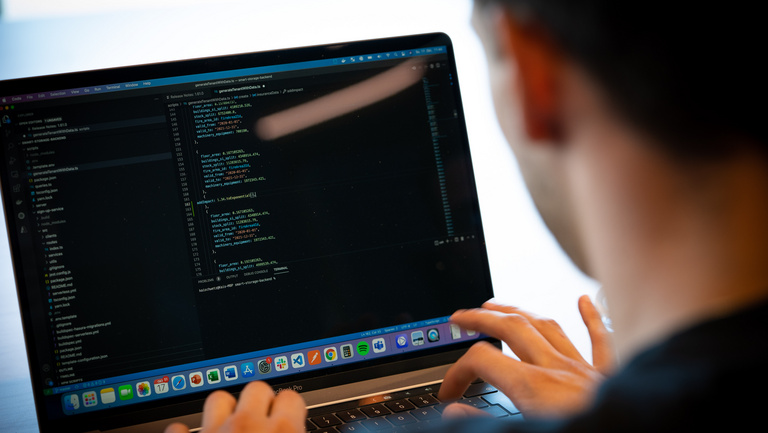 Digitalization Pioneers at Expo Dubai
From October 1, 2021, to March 31, 2022, Dubai hosted the world for 182 days.
A total of 24.1 million people attended Expo 2020, which was delayed by a year due to the pandemic. They were all united by their interest in jointly discovering innovations and being inspired by new ideas. The overarching motto: Connecting Minds, Creating the Future! A place where people think about a better future – as a pioneer of digitalization, we couldn't ask for more. Or so we thought. But there is always room for improvement, and so in mid-2021 our long-standing partner Siemens inquired whether we would like to be involved with the Future Factory Hack in Dubai. Of course we did!
Ideation: Brainstorming for the Future Factory Hack
To understand our challenge, some background information is important: Siemens has developed MindSphere, an IIoT platform to which machines and plants from all manufacturers can be connected. Data is collected and analyzed, and the insights gained can be used for a variety of possible use cases. Working with Siemens, we developed a digital twin for production based on the IIoT platform; this digital twin does not map the specifics of individual assets, but instead uses a semantic data model. This standardization makes scaling possible – a constant challenge for production and logistics. The task that we devised for the hackathon was to outline a scalable use case for the deployment of the digital twin that would work on every shop floor.
For us, the Future Factory Hack was appealing for several reasons. First and foremost, we think it's important to support start-up companies on their journey. At the same time, we also benefit from meeting committed, creative people with new ideas. That's because we don't just learn about specific use cases. We also learn how people from different contexts look at one specific challenge and how they go about finding solutions. And it's even possible that long-term partnerships will emerge from sharing ideas during a hackathon.
ThingsGoSocial: Real-Time Data for Production
In fact, the Future Factory Hack met all our expectations. From viewing the submitted proposals to the online bootcamp and then the final round, which saw us invite five teams to the Expo in Dubai, it was an inspiring and multifaceted journey for us. And working with the finalists and their ideas on site made us realize once again just how valuable face-to-face interaction is.
One company that impressed us during our time at the World Expo was ThingsGoSocial, based in the Indian capital of New Delhi. The start-up offers a range of IoT- and AI-based solutions aimed at boosting productivity along the entire value chain. For the hackathon challenge, ThingsGoSocial combined its own technologies with capabilities from Siemens MindSphere and the digital twin that we had defined. By doing this, the company was able to create a solution that provides real-time insights into production and related factors such as inventory, maintenance, and quality management. The solution also helps track critical KPIs and the product lifecycle. All of this means that the solution presented by ThingsGoSocial helps to make faster, smarter, and safer decisions in production based on real-time metrics.
What We Learned: Why the Future Factory Hack Was a Big Win for Us
At MHP, we live for innovation; a pioneering spirit is what sets us apart. So where else could we have located ourselves better than in the hub of progress and visions for the future? We set out on a journey together with the hackathon teams to solve global challenges – and in the process encountered an array of business approaches, met amazing people, and discovered innovative ideas. We continue to share ideas with the teams and identify potential for collaboration.
24.1 million visitors from 178 countries, over 200 pavilions, more than 60 daily shows – and MHP right in the heart of it. We are thrilled!
Kim Gross

Senior Consultant | CX Strategy

Dr. Walter Heibey

Partner

Dr. Stefan Gerber

Associated Partner | IIoT

Daniel Giangrande

Associated Partner | Industrial Cloud Solutions