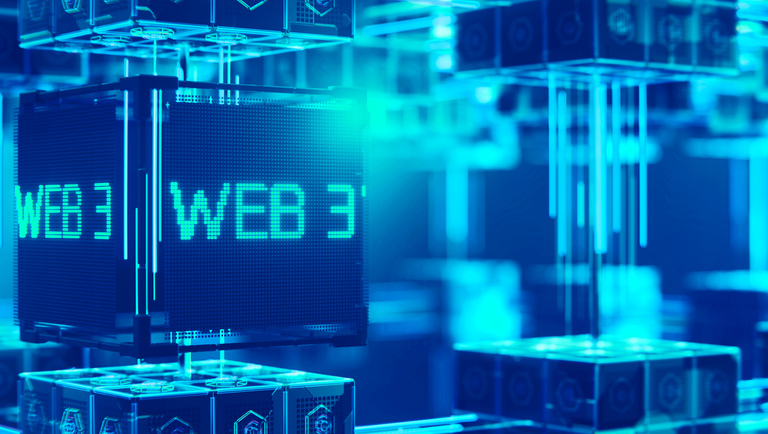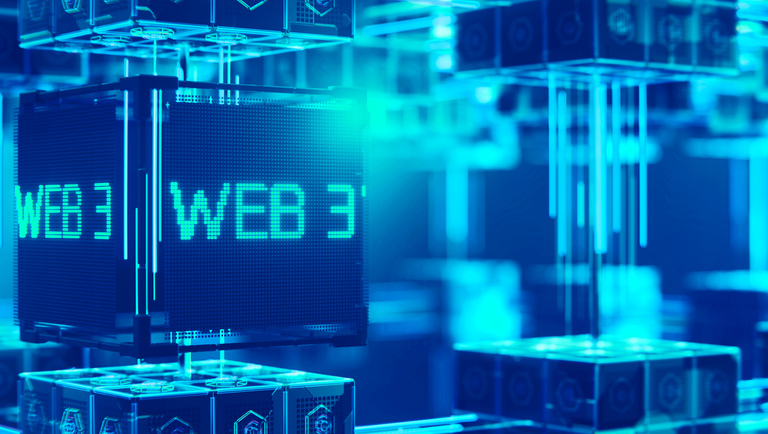 How Web3 can contribute to a #Better Tomorrow
Decentralization and Digital Ownership
Web3 has the potential to fundamentally change the economy and society.
In the early days of the internet, web1 was dominated by static websites and in web2, large and interactive central platforms like Instagram and TikTok emerged. What was initially considered a huge gain in efficiency now constitutes major deficits in KYC (Know-Your-Customer) for businesses, including in the personalization of their products. Consequently, a trend towards internal data sovereignty (or at least between partners) has emerged. However, this leads to increased complexity and requires a broad network and interfaces, some of which must be managed across sectors. It was not least because of this that Rewe announced it would end its long-standing cooperation with its partner Payback in 2025 in favor of a proprietary loyalty program in order to save on costs and be able to evaluate customer data in a more targeted manner (Focus, 2023).
This is where the strengths of Web3 with its decentralized infrastructure comes into play. As an unchangeable transcript, it allows cooperation and data sharing via blockchain between strangers or parties who have not yet built up any mutual trust – in a standardized, secure and comprehensible manner.
Orientation and transparency
Blockchain and Web3 applications have the potential to completely change our understanding of corporate organizations. Through smart contracts and NFTs, interfaces to partner companies and third parties can be established and used more safely, quickly, and transparently. However, there is still a lack of clarity in many companies regarding key concepts such as blockchain, NFT, SSI (Self-Sovereign Identities) and metaverse. For this reason, experts at MHP have developed a technology map which can be used as an orientation aid.
The map is based on four technology clusters: the internet, immersive technologies such as AR/VR/MR, data-driven topics such as artificial intelligence and blockchain as a Distributed-Ledger-Technology-Basis (DLT) for the token economy and self-sovereign identities (SSI). These form the foundation for metaverses which feature an immersive customer experiences that enable social interactions in areas such as gaming, work, learning and sales, which would not be feasible in the real world. They do not necessarily have to be decentralized and hosted on blockchain basis, as the distributed metaverse is available. With blockchain, it is possible to implement digital ownership, values and identities in virtual spaces which in the future will come to play a significant role in our real world too.
Sustainable integration
However, to make sure that a Better Tomorrow really is possible with Web3, businesses must promote three central themes: sustainable business models beyond short-term community building, user-friendliness, and interoperability. For this to work, Web3 must be structured so as to be accessible to the general public. It's also important for Web3 platforms and applications to be compatible with each other and to integrate with existing systems and Web2 platforms.
As shown in figure 2, we have identified the value-added industries and the top 8 Web3 value propositions for companies investing in Web3 activities.
As experts in this sector, we at MHP support our customers in their mission to be the pioneers of Web3.
We focus on "learning by doing" and make use of user-centric creative methods to develop new and sustainable ideas. We enable our customers to develop prototypes and scale them to market with strong business cases and strategies. Including integration with existing systems and cloud infrastructure. The key to success is intensive and goal-oriented communication professionally guided by our innovation and technology experts.