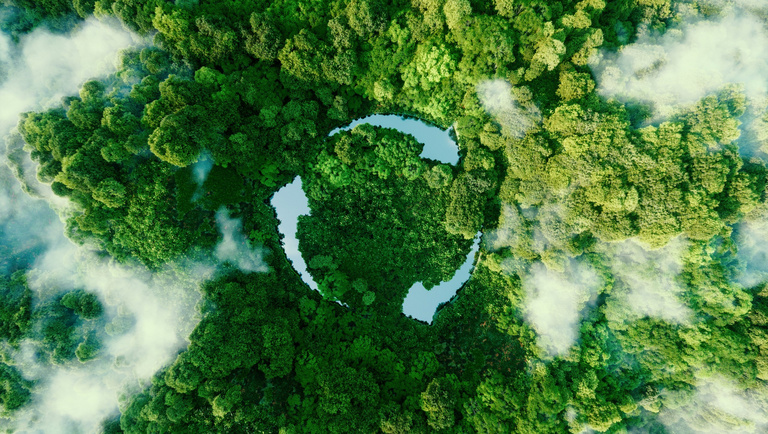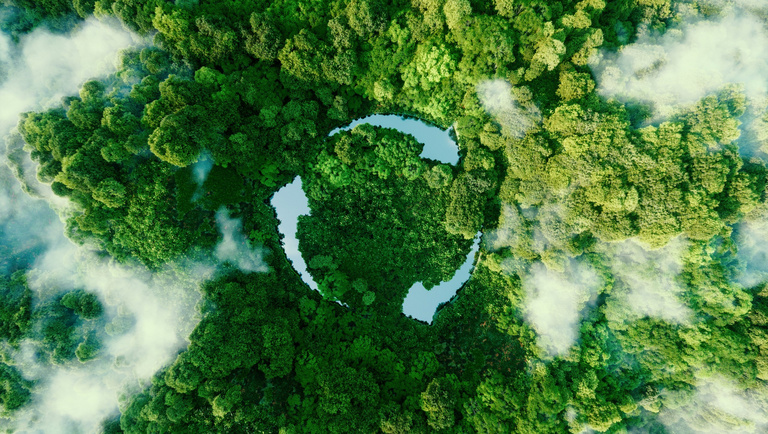 Circularity Assessment: How to Evaluate the Circularity of Products
The Russian offensive in Ukraine and other geopolitical conflicts are leading to fluctuations in energy and raw material prices, and creating instability in global value chains. For Europe-based companies, this is leading to cost increases and supply shortages due to their dependence on importing raw materials and energy, which could be reduced with recyclable products. However, at the same time, more than 2.5 billion tons of waste is generated in the EU every year. (Source)
If a systematic treatment process is adopted, waste can be used again as raw materials. In spite of this, according to the European Environment Agency, only 46 per cent of waste is recycled in the EU. According to the Circularity Gap Report 2023, the amount of raw materials extracted globally has doubled since 2000, with only 7.2 per cent of raw materials being reused. For this figure to radically change, the transition from a linear to a circular economy is required. To make this possible, companies must systematically measure their environmental impact and design their products with circularity in mind.
Data: The basis for the transition to a circular economy
The transition begins with data that can be used to assess environmental impacts and circularity. Following the principle "If you can't measure it, you can't manage it," material, product and environmental data will need to be collected, analyzed and used. The entire lifecycle of a product and its components must be taken into account – from product composition and manufacturing to its (extended) use. This information is then supplemented by data exchanged with stakeholders such as suppliers and users. An integrated process and data landscape closes digital circuits, creating the transparency required to make decisions in product development. The specific data required is determined by the evaluation methods used.
Various methods, but no universal indicator
There are a number of standards and indicators used to evaluate circularity, that take into account different but equally relevant aspects. These include material flow, longevity and business model, environmental impacts along the lifecycle, and design-related opportunities for further use of the product and its components. However, to date there is no recognized indicator that integrates all aspects.
Through its Ecodesign Directive, the EU is currently working to create a regulatory framework to establish uniform criteria and mandatory market standards, forcing the principle of circularity to be integrated into certain products. In particular, the framework considers the longevity and repairability of products, as well as their potential for upgrade, re-use, remanufacturing, refurbishment and recycling.
The Ecodesign Directive takes a variety of factors into account, including:
Number of materials and components
Use of standardized or recycled components
Joining technologies used and the possibility of non-destructive dismantling
Required tools, processes and technologies
Use of "substances of concern" such as hazardous constituent materials or adhesives that prevent separation of materials
Environmental impacts throughout the life cycle, such as CO2 emissions
Overall, there is a wide range of criteria that are not equally applicable to all companies. In business practice, the inter-relations between factors such as costs, CO2 emissions, value, weight and stability of products, complexity of production processes and specifications for material composition must also be included. This means that gearing a company's operations toward producing circular products can become very complex. However, looking at only individual aspects would be of little value when evaluating the circularity of a product.
Increased transparency: The morphological box method for circularity assessment
This complexity can be resolved with a point-based system based on a morphological box. This method can be used to combine various criteria from different standards into an overall score, which allows for a multi-dimensional evaluation of products. The criteria to be included are determined based on a materiality analysis, the company goals, and the needs of the individual company environment such as customers or legal requirements. The individual criteria are scaled, enabling a quantitative evaluation of product concepts. This also allows for a weighting, a comparison of different scenarios, as well as an actual/target comparison in order to achieve the optimal concept value. The measurable transformation toward circularity can therefore be achieved through a comprehensive circularity assessment (see figure).
The indicators listed in the figure each include several criteria and are evaluated as circularity levels. This means, for example, that the proportion of recycled materials can be determined by quantifying the proportion of recycled materials and secondary raw materials in a product. To measure the circularity level for recyclability, the use of standardized components, modularity, and the potential for high-purity sorting of materials are taken into account. This allows the circularity to be evaluated for each of the individual indicators and then a circularity index for the product to be derived.
The quantitative evaluation of these circularity aspects improves transparency and comparability between individual product variants, meaning objective decisions can be made to improve circularity. Based on the actual concept value, measures for improving circularity can be derived and optimized according to which offer the greatest benefit. This forms the basis for a roadmap with concrete recommendations for action. The above-mentioned inter-relations between factors such as to value, cost, impact on production processes, etc. are also taken into account.
What next?
By 2050, the EU wants to achieve a complete circular economy. Companies are now faced with the challenge of having their products contribute to this politically driven and environmentally necessary transformation. However, establishing a robust methodology and collecting and interpreting the required data is complex and individual to every company. The process we have just outlined facilitates informed decisions in order to make products more sustainable and contribute to a circular economy.
A company can only orient itself fully toward circularity if it has full transparency over the entire product life cycle and a clear goal. In order for this to work, the circular economy must be viewed and enshrined as a strategic issue and looked at holistically. Please contact us if you are interested in discussing the potential of and implementation options for circularity assessment at your company!